Promote Your Song On 365Trendies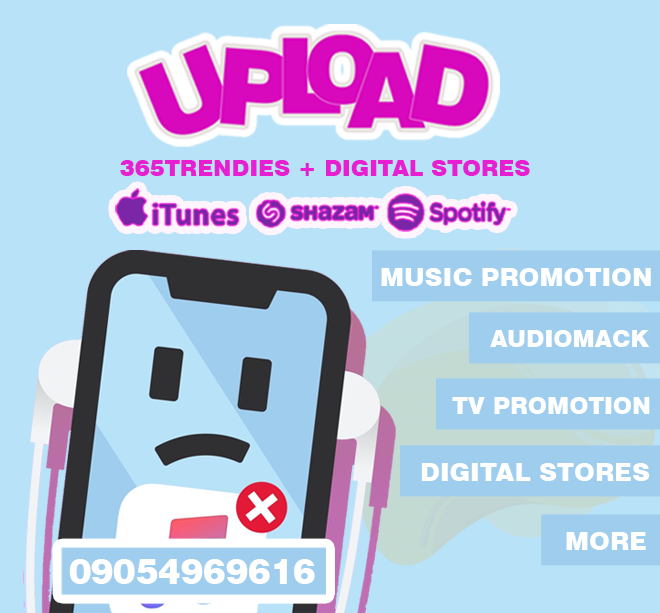 365Trendies provides affordable and reliable music and artiste promotion, We have different groundbreaking promotional plans that will suit your promotion needs irrespective of your budget.
Social Media Promotion
There is no doubt that social media like Facebook, Instagram and Twitter plays a major role in online music promotion. 365Trendies will promote your music on this social platforms, We will make your content trend with variables sponsored post, get you more likes, music engagement and followers.
AudioMack Streams
1 Million+ Streams
2 Million+ Streams
Digital Stores
365Trendies can easily get your song on Digital stores like iTunes, Spotify, Google Play, Amazon, Tidal, & Deezer! Get your music in 150+ stores and keep all of your rights & revenue. You can also upload your Biography
CONTACT 365TRENDIES

Get your Song Uploaded on 365Trendies Today & Enjoy all of the Above mentioned Advantages & More!!
For procedures on How to get your Music/Video on 365Trendies.
Contact us on:-
Fagbolade Yasir (Head Admin):
Whatsapp: +2349054969616
Twitter: @365TrendiesNG
Send us a Mail to ⇨ 365Trendiesmedia@gmail.com (Click the email address to send us a mail now)