365TRENDIES X DJ Surfy – Vibez On Vibez Mix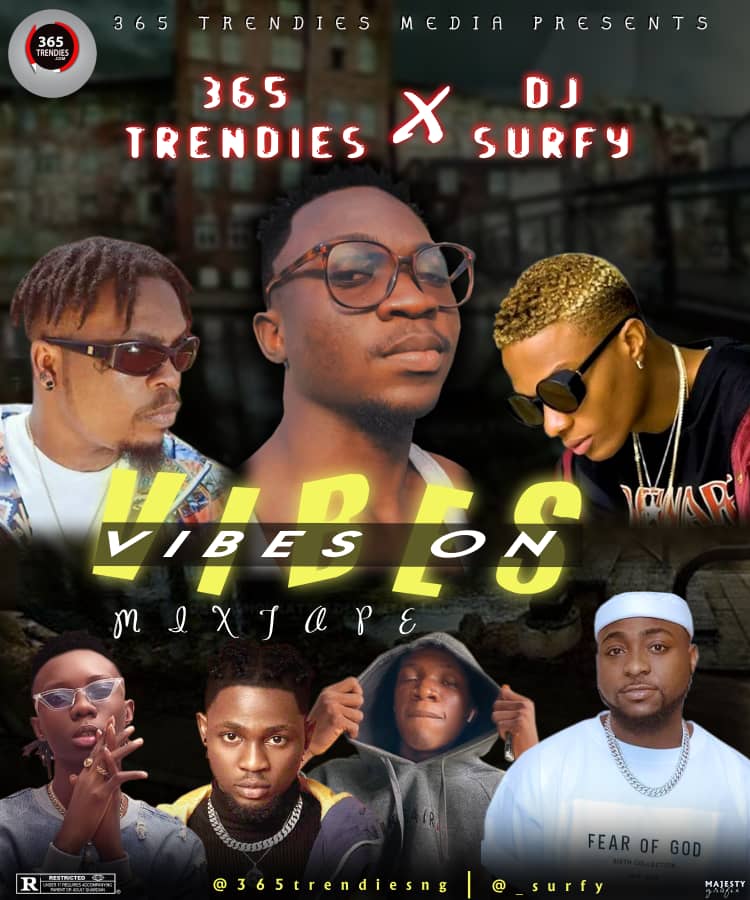 365TRENDIES X DJ Surfy – Vibez On Vibez Mix MP3 DOWNLOAD
365Trendies Presents A Mood Breaking Mix , The " Vibez On Vibez Mix" Featuring The Undisputed DJ Surfy Compiling Hottest Jams In 2020 The Will Tame Your Boredom .
This Mix Comprises Of Some Baddest Jam of 2020 To Vibe To From The Start to The End
You Won't Want To Miss This one.
See Tracklist  Below
Stream And Download Below.