64 New Cases Of Coronavirus Recorded In Lagos, Abuja, Gombe, Taraba And Borno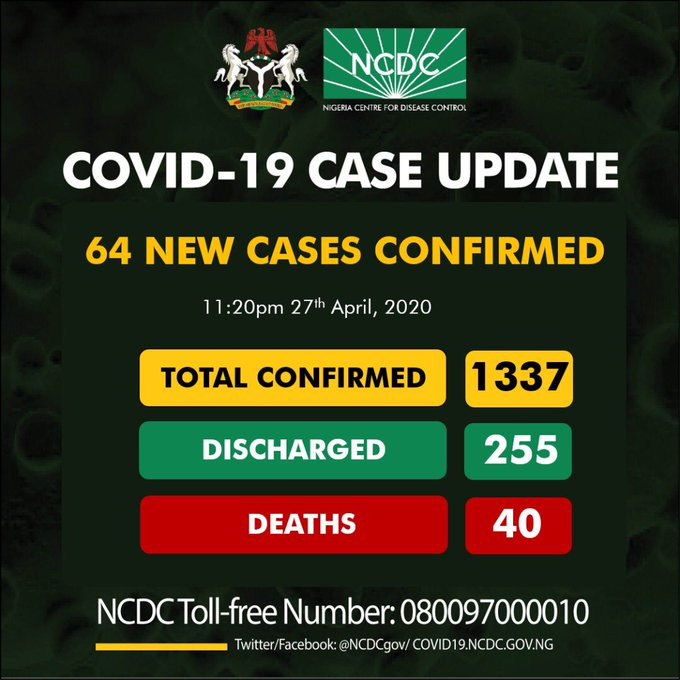 64 new cases of Coronavirus have been confirmed in 5 Nigerian states which include; Gombe, Taraba, Borno, Lagos and Abuja.
A break down of the Coronavirus cases in each state is as follows; 34-Lagos, 15-FCT, 11-Borno, 2-Taraba, 2-Gombe
As at 11:20pm on Monday April 27, there are 1337 confirmed cases of Coronavirus in Nigeria.  255 patients have recovered and 40 deaths have been recorded.