Dcp. Abba Kyari A gallant Nigerian police officer and his achievement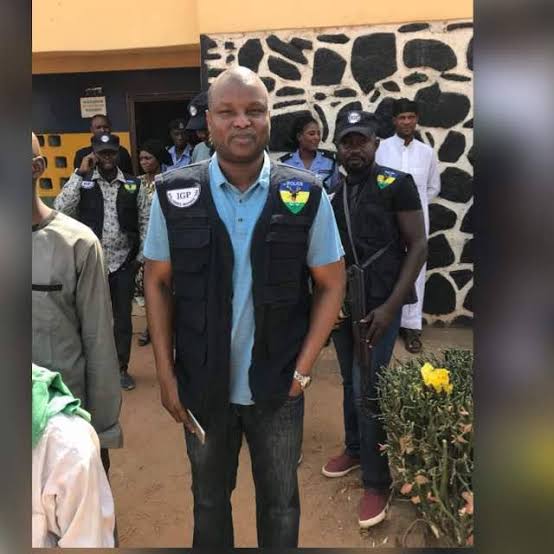 1•Arrest of Nigeria's notorious Kidnap kingpin Billionaire Chukwudumeme Onwaumadike Aka Evans in Lagos State now Under Prosecution.
2• Arrest of the killers of former Chief of Defense Staff (CDS) Air Marshal Alex Badeh 'rtd' along Keffi-Gitata Kaduna Road, Under Prosecution
3• Arrest of the most wanted Boko-Haram Commander Umar Abdulmalik and Eight (8) of his Terrorists gang members, Under Investigations
4• Arrest of Twenty-two (22) Boko-Haram Terrorist gang members responsible for the kidnap of the Chibok School Girls in 2014 and also responsible for series of suicide bombings/several attacks and ambush against Security Agents in Borno, Yobe and Adamawa States. Now Under Prosecution.
5• Captured the Most Deadly Kidnapper in the Nigeria History , Henry Chibueze Aka "Vampire" in Owerri, Imo State Under Prosecution
6• Arrest of the Deadly Offa Bank robbers that invaded Offa Town, Kwara State and robbed five commercial Banks, the gang also murdered over Thirty-one (31) innocent Nigerians Making it the deadliest Bank Robbery in the History Of Nigeria. Under Prosecution.
7• Arrest of kidnappers who kidnapped a serving Assistant Comptroller of Customs in Portharcourt, Under Prosecution.
8• Arrest of a syndicate of kidnappers, armed bandits and their sponsors in Zamfara State, after the gang had kidnapped the twin sisters before their wedding, under Prosecution
9• Arrest of deadly armed robbers and murderers who escaped from lawful custody at the SARS Lokoja, Kogi State, under Prosecution.
10• Arrest of deadly kidnappers responsible for the kidnap of two South African Citizens in Kaduna State, Under Prosecution
11• Arrest of the Terrorist responsible for the bombing of Kuje and Nyanya towns of Abuja and recovery of primed bombs in the FCT, Under Prosecution.
12• Arrest of deadly kidnappers responsible for the kidnap of two Americans and two Canadians in Kaduna State, Under Prosecution
13•Arrest Of a Criminal who threatened to Kill the Former Vice President of Nigeria Atiku Abubakar and his Family. Under Prosecution
Thank you for your hardwork sir