Dydx Airdrop: How To Claim Dydx Airdrop Governance Token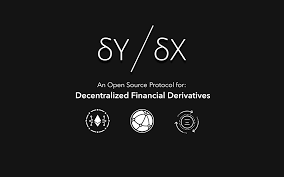 What Is Dydx Airdrop Token?
dYdX is building an open platform for advanced cryptofinancial products, powered by the Ethereum blockchain. They're building a powerful and professional exchange for trading cryptoassets where users can truly own their trades and, eventually, the exchange itself.
Dydx, a decentralized exchange, finally unlocked its airdrop rewards for users. Its governance token, dydx, was locked due to airdrop restrictions since the protocol announced its distribution on August 3rd. Since its release the price has skyrocketed, giving some of the more active users on the platform more than $50K worth of dydx. However, some users were unable to reclaim the airdrop due to location restrictions.
Dydx, a derivatives decentralized exchange, announced yesterday the unlocking of its airdropped governance token, dydx. The platform had airdropped these tokens on August 3, but users had to wait for an initial transfer restriction period to be able to withdraw funds. The token, which will be used as a reward and also as a governance token, experienced a quick appreciation in price.
This contributed to the most active users getting more than $50K worth of tokens. The protocol dropped tokens to each one of the users that traded even a dollar on the platform. Anyone depositing funds in the platform before July 26 and doing a trade before August received at least 310 tokens. Power users got more tokens according to their participation. More than 64,000 users received the airdrop, according to Dydx's data.
As a result of the activity from the airdrop, the price of the token skyrocketed to near $16 dollar levels, and at the time of writing, it hovers around $15.
The $DYDX token can be earned in 2 ways:
1. By using the dYdX protocol
$DYDX tokens have been allocated to dYdX's historical users according to a snapshot ending 0:00 UTC 26th July 2021. So if you have traded in dYdX before, you are on the list to be rewarded.
There are 5 tiers of allocation depending on the usage across dYdX. However, you cannot claim your $DYDX directly even though you meet the standard. You must complete certain interactions with dYdX's layer 2 version.
For example, if you are a historical dYdX user who has traded $1–10K, you will be able to claim 310.75 $DYDX tokens after you make 1 trade on the dYdX layer 2 protocol.
You can check how many tokens you can receive by clicking on the new "Rewards" button on the left toolbar on the dYdX homepage, as they are the trading rewards.
2. By staking $USDC or $DYDX to pools
Another way to receive $DYDX rewards is to stake $USDC or $DYDX. At present, the $USDC pool is live and the $DYDX safe pool is coming soon.
At the time of writing, the yield earning per day is 0.13 $DYDX for every $1K $USDC staked. Your staking rewards are distributed continuously according to your portion of the total $USDC in the pool.
You must request to unstake $USDC at least 14 days before the current epoch ends in order to be able to withdraw $USDC in the n
How To Claim Dydx Airdrop Governance Token:
Visit the dydx rewards page.
Connect your ETH wallet.
If you're eligible, then you will see your rewards under "Allocation".

Users who have traded on dYdX protocols (perpetual, margin, spot) on Layer 2 or Layer 1 or deposited funds into dYdX's borrow/supply pools by the snapshot time are eligible for the airdrop.

The snapshot was taken on July 26, 2021, at 00:00:00 UTC.
Eligible users need to achieve certain trading milestones as mentioned in this post Layer 2 Perpetuals within the first 28 days of Epoch 0 to unlock the rewards. Epoch 0 went live on August 3rd, 2021 at 15:00:00 UTC and will end on August 31st, 2021 at 15:00:00 UTC.
Unlocked rewards can be claimed from September 8th, 2021 at 15:00:00 UTC.
For more information regarding the airdrop and trading milestones, see this post.
Follow Us Social
Facebook Fans Zone: @365trendies
Twitter Fans Zone: @365trendies
Instagram Page: @365trendies
What do you think about this post?
Get More Updates via Twitter and Facebook
For Music/Video/Mixtape promotion on 365trendies, Call or WhatsApp 09054969616
[TEXT ADS] UPLOAD YOUR SONG ON ITUNES & 150+ STORES 100% ROYALITIES