Fire guts building in Ketu, Lagos… Two children rescued (SEE VIDEO)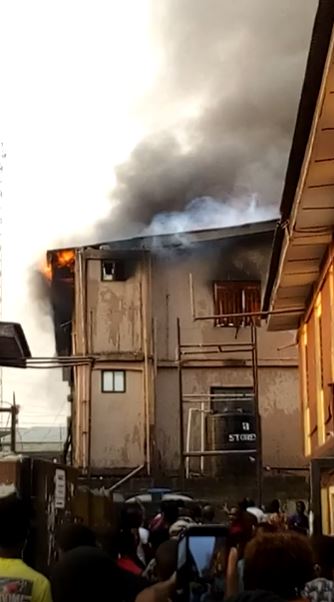 A building in Ketu Lagos was engulfed in flames as two (2) children got rescued.
The building, located at Ile-Ile bus stop, opposite Delta Crown in Ketu Lagos State had a huge crowd gathered in front of it as they helplessly looked at the house getting burnt.
In a footage from the scene, spectators can be heard talking about a gas explosion which was caused by one of the children who switched on the gas.
Two children were trapped in the burning apartment but they were eventually rescued and were rushed to a hospital for treatment.
Watch the video below