Gbenga Aluko Biography, Early Life, Net Worth, Age, Career, Death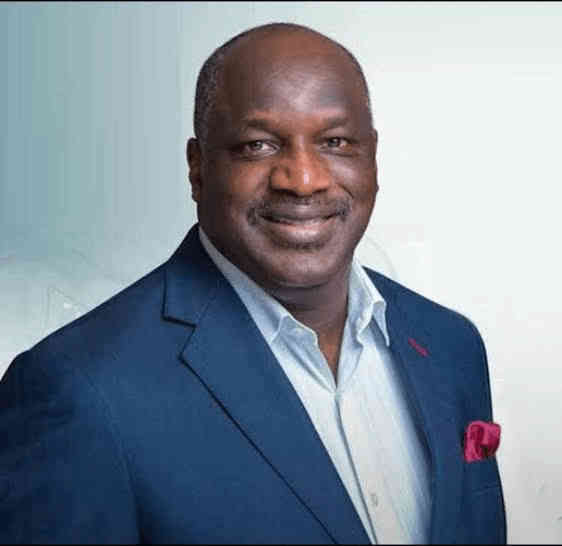 Share the post "Gbenga Aluko Biography, Early Life, Net Worth, Age, Career, Death"
Who Is Gbenga Aluko?
Olugbenga Daniels Aluko was a Nigerian politician and senator. He represented Ekiti South constituency in the Nigerian senate between 1999 and 2003. Gbenga Aluko was born on 20 July 1963 to the family of Mr Sam Aluko and Mrs Joyce Aluko.
Gbenga Aluko, is a Nigerian politician. He was elected Senator for the Ekiti South constituency of Ekiti State, Nigeria at the start of the Nigerian Fourth Republic, running on the People's Democratic Party (PDP) platform. He took office on 29 May 1999.
Gbenga Aluko Profile BioData Summary
| | |
| --- | --- |
| Birth name | Olugbenga Daniels Aluko |
| Occupation | Politician |
| Gender | Male |
| Date of birth | 20 July 1963 |
| Age | 57 years |
| Death | November 21, 2021 |
| Place of birth | Ekiti |
| Nationality | Nigerian |
| Spouse | Sileola Aluko |
| Net Worth | Unknown |
EDUCATIONAL BACKGROUND
Gbenga Aluko attended Federal Government College, Ilorin. He obtained a degree in geography and regional planning from University of Benin in 1982.
He was an alumnus of College of Energy and Petroleum Studies, Oxford, England.
CAREER
Gbenga Aluko worked in the oil and gas sector and held several positions between 1983 and 1999.
He was the Managing Director/CEO of HYGYNIX, Executive Director of Baseline Petroleum and Chemicals and Executive Chairman of Independent Strategists.
Between 1993 and 1995, Gbenga Aluko was the Special Assistant to the Minister of Transport and Aviation and General Manager of Nigeria Shipper's Council.
In 1999, Gbenga Aluko picked nomination form to represent Ekiti South in the upper chamber of the National Assembly under the platform of the Peoples Democratic Party (PDP).
He won the 1999 general election and was elected a senator of the Federal Republic.
While in senate, Gbenga Aluko was the deputy Chief Whip and a member of the Senate committee on Services (vice chairman), Aviation, Women Affairs, Finance and Appropriation, Social Development and Sports and Local and Foreign Debts.
He was the Vice Chairman of the Gas Committee and Chairman of the Petroleum Committee.
In October 2002, Gbenga Aluko was appointed to replaced Oserheimen Osunbor as Chairman of the Senate Committee on the Independent National Electoral Commission.
In 2003, Gbenga Aluko left the senate and continued in private enterprise. He held controlling interest in Alstegg and Midlands, a Civil Engineering Firm and serving as a Director of Crest Healthcare, Consultant to DFID on Parliamentary Matters and Director of Government Affairs with Chevron Nigeria.
Gbenga Aluko left Peoples Democratic Party (PDP) for Labour Party (LP) where he contested for and lost in the 2007 governorship election in Ekiti state.
He returned to Peoples Democratic Party in 2009.
In 2018, Gbenga Aluko contested for the Ekiti state government under the Platform of the All Progressive Congress (APC) but lost in the primaries to Governor Fayemi.
PERSONAL LIFE
Gbenga Aluko was married to Sileola Aluko with five children. He was a christian. He is a brother to Bolaji Aluko.
DEATH
On November 20, 2021, Gbenga Aluko slumped and died in his office in Abuja. He was 58 years old.
What do you think about this post?
Get More Updates via Twitter and Facebook
For Music/Video/Mixtape promotion on 365trendies, Call or WhatsApp CLICK HERE
[TEXT ADS] UPLOAD YOUR SONG ON ITUNES & 150+ STORES 100% ROYALTIES,
Share the post "Gbenga Aluko Biography, Early Life, Net Worth, Age, Career, Death"