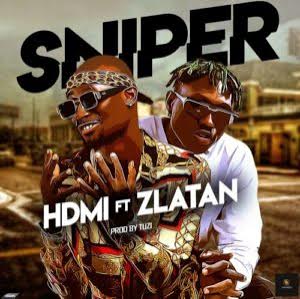 HDMI Ft Zlatan – Sniper – MP3 DOWNLOAD
HDMI comes through with his debut single titled "Sniper" featuring Zlatan. He is an Afro pop, pop with an Rnb fuse artiste. His original name is Doherty Edafe Tayelolu, Born and bred in Lagos, with a degree in arts from the University of Benin.
He was born by musician parents who also enjoyed success in their music career in the late 90's.
The Instrumentalist and vocalist is recently signed to SURENATION Entertainment and he features sensational Zlatan in his first debut single under SURENATION, produced by Tuzi.
Listen and download below.
[maxbutton id="1″ url="https://365trendies.com.ng/wp-content/uploads/2019/11/HDMI_Ft_Zlatan_-_Sniper_365trendies.com.mp3″ text="DOWNLOAD MP3″ ]