Oriste Femi Ft Duncan Mighty – Dey Your Own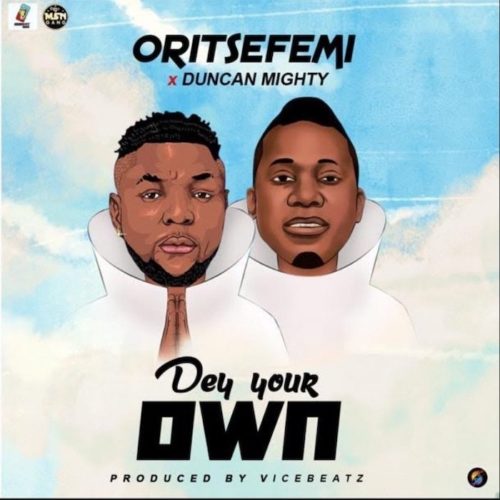 Oriste Femi Ft Duncan Mighty – Dey Your Own MP3 DOWNLOAD
Musican Taliban number 1, Oritse Femi teamed up with Port Harcourt 1st son, Duncan Mighty for this new song titled "Dey Your Own". Produced by Vicebeatz.
This record was released earlier this year but Oritse Femi feels he need Wene Mighty vibe on this thoughtful song. He employs his services to enlighten his fans more about facing and building on one's self than paying attention to another man's matter or the gossip talks that goes around.
Listen and download below.
[audiomack src="https://audiomack.com/song/oritsefemi/dey-your-own"]
[maxbutton id="1″ url="https://365trendies.com.ng/wp-content/uploads/2019/11/Oriste_Femi_Ft_Duncan_Mighty_-_Dey_Your_Own_365trendies.com.mp3″ text="DOWNLOAD MP3″ ]