Rinu Listed Amongst 31 Women Creating A Positive Impact In Africa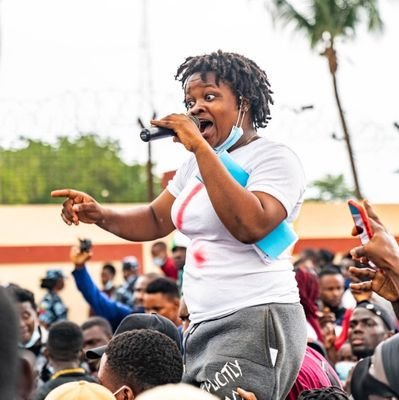 Popular Twitter influencer and activist, Rinu Oduala popularly known as SavvyRinu on Twitter has been named amongst the 31 women making positive impact in Africa.
The list which was combined by Global Group Media features Rinu who was vocal during the #EndSars protest and is among the judicial panel of inquiry to police brutality for Lagos state.
"Rinu Oduala, Brand Strategist and Social Justice Advocate, End SARS, Nigeria:Oduala is a leading advocate in Nigeria's need for change, fighting to end SARS, as well as police brutality, which she has experienced firsthand. Oduala has led many protests, hoping to bring forth change and shine light on the demands of youth," was what was written about the energetic activist.
Also on the list is South African actress, Pearl Thusi and Founder of BFA Foundation, Olu Verheijen amongst others.
Read The Full List Here .