Samstar Ft. Bella Shmurda – Aiye (Remix)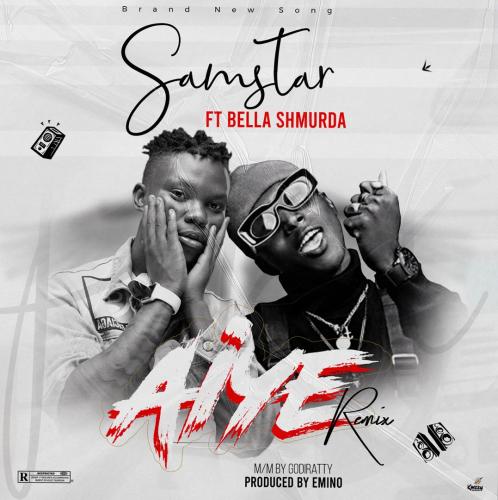 Samstar Ft. Bella Shmurda – Aiye (Remix) MP3 DOWNLOAD
Morenikeji Samson odunayo popularly referred to as, Samstar is here with the official remix for this hit record titled " Aiye Mp3 " featuring the versatile Nigerian singer, Bella Shmurda.
The song talk about his experience and way of life on the street letting people know that believing in one self helps in standing even when nobody wants to help you stand.
The song was mixed and mastered by Godiratty and is produced by Emino.
[maxbutton id="1″ url=" https://365trendies.com.ng/wp-content/uploads/2020/07/Samstar_Ft_Bella_Shmurda_-_Aiye_Remix__365trendies.com.mp3″ text="DOWNLOAD MP3 " ]