Twist Of Fate – Thursday Update (20 May 2021) – Zee World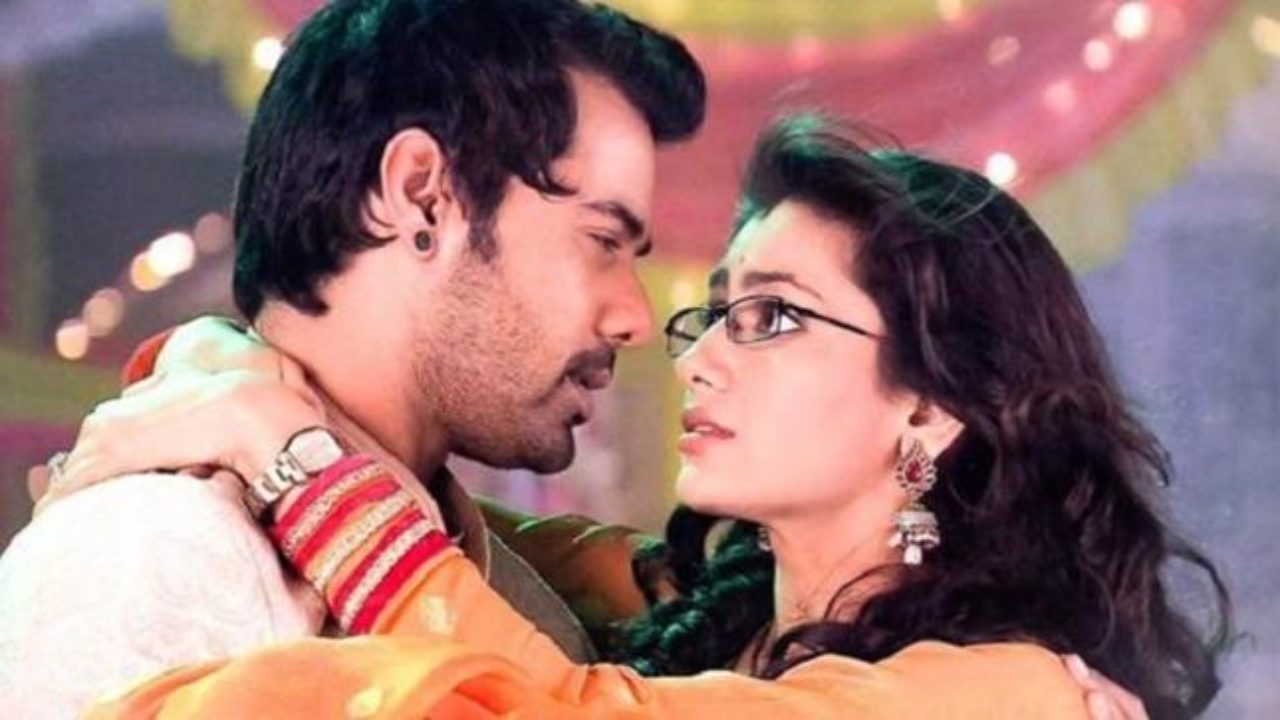 Twist of fate 20 May 2021: Vikram comes home humming the music. Abhi says you will not die, and calls him old man, will live for 100 years and will drink my blood. Vikram asks am I looking old…and sings kale baal….Abhi asks who composed this song. Vikram says he composed it just now. Abhi says very funny.
Vikram says office workers are laugh feeling my sense of humour. He tells a joke. Abhi asks if this is funny. Vikram asks him to go and see, tells that watchman is laughing till now. A guy comes there. Abhi asks vikram to make him laugh, but the guy doesn't laugh. Vikram gets upset and goes. Abhi sees Puja flowers on table, thinks it fell there….
Pragya asks Ranbir to tell if he really didn't see anything. Ranbir says he got more confused. Pragya asks him to tell in percentage about his liking for the girl he saw. Ranbir says 50 percent. Pragya says I got my answer and says she will leave. Ranbir asks her to drink masala tea. Pragya says she will drink it with his mum. Abhi says sorry to Vikram. Pragya turns to look back at them, but she doesn't see him.
Rhea tells Dimpy and Shaina that when she asked Ranbir about his liking for Prachi, he said whoever said this is an idiot, then he proposed me. Shaina asks what did he say then? Rhea says I refused. He says if we get together then we will be the delhi's hottest couple. She goes to call popcorn. Dimpy tells Shaina that Rhea is lying to them. Shaina says she was not here, else would have known that Ranbir was with Prachi. Dimpy hopes Rhea realizes the truth soon. Rhea hears them and asks them to get out, says popcorn is over and party finished.
Pragya meets Pallavi and tells that next time she will come. Pallavi asks her to come again. Pragya says happiness are going to come. Pallavi thinks both Prachi and Pragya care for Ranbir. Ranbir gets Prachi's anklet and keeps it. He thinks why Prachi came in his imagination, thinks to ask her. He thinks when he loves Rhea then why is he seeing Prachi in dreams. He asks himself if Prachi came in his heart.
Rhea thinks she is making Ranbir far from her. She says she has to give him security that she loves him and thinks he might go far from her if she ignores him. He is sweet.
Prachi says he is not sweet, but arrogant. She says he fights with me. She says he is mischievous. Shahana gives example of Shri Krishna. Prachi asks her not to compare him with Shri Krishna. She says she don't like him like any other girls would do. She tells that she called him for office work and he talked arrogantly. She asks her to stay far from him. Rhea thinks when Ranbir and she meet then it will be best. Prachi thinks he is Baklu and she don't want to talk about him. Rhea thinks to make him close to her. Prachi says he is an unwanted chapter of her life. Shahana thinks Prachi is getting mad without love.
Pragya comes back home. Sarita behen asks if Ranbir said that he loves Prachi. Pragya says they love each other, but don't know about their feelings. She says I will not tell them and let them enjoy the feeling. She says when I asked him to tell how strong is his feeling. He couldn't answer. She says she is happy that Prachi loves Ranbir and he is the good guy, will take care of her, more than me. She then gets thinking about her other daughter and tells that she hopes that good guy is only Ranbir. Pragya asks what do you mean, want Ranbir for both girls. Sarita behen says idea is not bad, marriage expenses will be saved. She then says idea is bad.
Ranbir is in his office and thinks to check his heart, if laddo breaks in his heart. He pretends to talk to her. Prachi comes there and says I was coming here. He comes near her and asks what is in your hand? Prachi says file. He comes near her again and looks at her. Prachi asks him to move else she will break his teeth. He calls her chicchiki and tells that he was taking pen. He tells that he wants to confess something and tells that he was thinking that if he feels something for her, but it didn't happen. He says he might feel for her if she doesn't make such irritating face. Rhea comes there and sees them closer. Ranbir gets shocked seeing Rhea and runs behind her. Prachi thinks Rhea loves Ranbir and that's why got upset.
Ranbir goes behind her and asks her to have coffee with him. Rhea says no, I have work. He takes her to her cabin. Prachi then asks the peon about Ranbir. Ranbir asks Rhea where is she going? Rhea says she has important work. Ranbir says it was my blame and I deserve it. Prachi is coming there. Ranbir tells Rhea that she has all rights to blame him. Rhea thinks she will not make him angry now and tells that she will leave. Ranbir tells that his blood is O positive and he will change it to Rhea positive. Prachi is coming there. He asks why is he not feeling the butterflies in his stomach when he is with her and loves her. Rhea says your mind is in so many places and preoccupied. She asks him not to stress his mind. Ranbir gets thinking.
Rhea ask Ranbir not to spoil her mood. Ranbir says she has become mature. Rhea says she needs to be mature when she has a boyfriend. Ranbir says I want to take you on date and want to go on an outing with you. he says people will tell that we are the hottest couple and will change the temperature. Rhea smiles. Prachi comes there. Ranbir scolds her for not knocking on the door and tells that he is busy right now. Prachi tells that she came to remind him for the meeting.
Rhea tells that she can't talk to her boss like that. Prachi says Ranbir is my friend too. Ranbir says you can't talk to Rhea like that. Prachi says I won't talk to you both next time. Rhea thinks there is nothing between them. Ranbir thinks if Rhea has scolded her then I wouldn't have bear. Prachi comes out upset. The receptionist asks Prachi what is going on between Rhea and her. Prachi says no and asks her to concentrate on work. Other employee tells that Ranbir listens to Prachi much.
Rhea and Ranbir are in the car. He drives slow. Rhea asks about it. He talks to her about Prachi, and tells that his car doesn't want to run on a high speed. Rhea thinks if she shall drop the plan of hurting Prachi's heart. She thinks she doesn't think that Ranbir likes her and thinks she shall be with him all the time. Ranbir asks what is she thinking about him. Rhea smiles and tells that she can't tell anyone.
Juhi gives the file to Prachi and tells that Ranbir forgot it. Prachi says she will give the file to him. Ranbir and Rhea come there. At the bank, manager tells that the papers are ready. Two goons are eyeing a man who is withdrawing the money. Rhea looks at the men. Ranbir sees them and holds her hand. The goons outside kidnap the watchman, while the inside goons plan to loot the bank.
Prachi comes inside the bank and sees the watchman unconsciously lying. She thinks something is wrong and gets inside the bank. Rhea talks to Dimpy and asks what she thinks of Ranbir. She says he asked her to come with him to Bank. She says she is very disappointed with Shaina and her. Dimpy says let me explain and asks her to hear. Rhea says if you are my friend then would have trusted me.
Prachi comes inside and holds Rhea's hand asking her to come out. Rhea says you are a big trouble. Prachi tells that the security guard is unconscious outside. Rhea asks her to get the job. Prachi tells that she came to give file to Ranbir, but now came to know that bank is going to be robbed. Rhea refuses to listen to her. Prachi warns her to come and says big trouble is going to come. Rhea tells that trouble is going to go. Dimpy says she is saying truth and tells that she is saying this as she wants to spend time with each other. She says Ranbir and Prachi are dating each other.
The Inspector talks to the constable. Prachi calls Inspector and tells that KBK bank is getting robbed. Constable informs Inspector. Inspector then asks the constable who is in the bank. He takes the call and tells Prachi that she will be jail for lying to them. Prachi asks why don't you listen to me and ends the call. She calls Ranbir, but Ranbir is in Manager's cabin. The robbers wear the mask and come out. Prachi thinks he is not picking her call.
Ranbir sees Prachi's call and tells that he is busy. Prachi asks where is he? He says he is in Germany. He then tells that he is in Manager's cabin. Manager asks if it was wife's call. Ranbir says no. he says she was neither his girlfriend nor his wife, but afat ki pudiya. Prachi comes to Ranbir and asks him to come with her.
Manager asks what happened? Prachi asks him to call emergency number and says your bank is under attack. Manager is about to call, but the robbers come there and take Manager out at gun point. Prachi and Ranbir hide from their sight. Rhea is caught by them with others. Ranbir asks Prachi to come with him. Prachi asks where is he taking her. Prachi says we will go to park and sing romantic songs. He says he is taking her to safety where they can hide.
Prachi and Ranbir come to a room in the bank. He asks her to be inside, tells that he will go and rescue Rhea. Prachi says she tried to take her out, but she didn't listen. Ranbir asks what is your problem with her. Prachi says Rhea doesn't like her since day 1. Ranbir asks her to be inside and not to come out. Prachi tells that he can't search Rhea alone, if I am with you then can help me. Ranbir asks if she thinks this.
Follow Us Social
Facebook Fans Zone: @365trendies
Twitter Fans Zone: @365trendiesNG
Instagram Page: @365trendies
What do you think about this post?
Get More Updates via Twitter and Facebook
[TEXT ADS] UPLOAD YOUR SONG ON ITUNES & 150+ STORES 100% ROYALITIES