Twist Of Fate – Wednesday Update (14 April 2021) – Zee World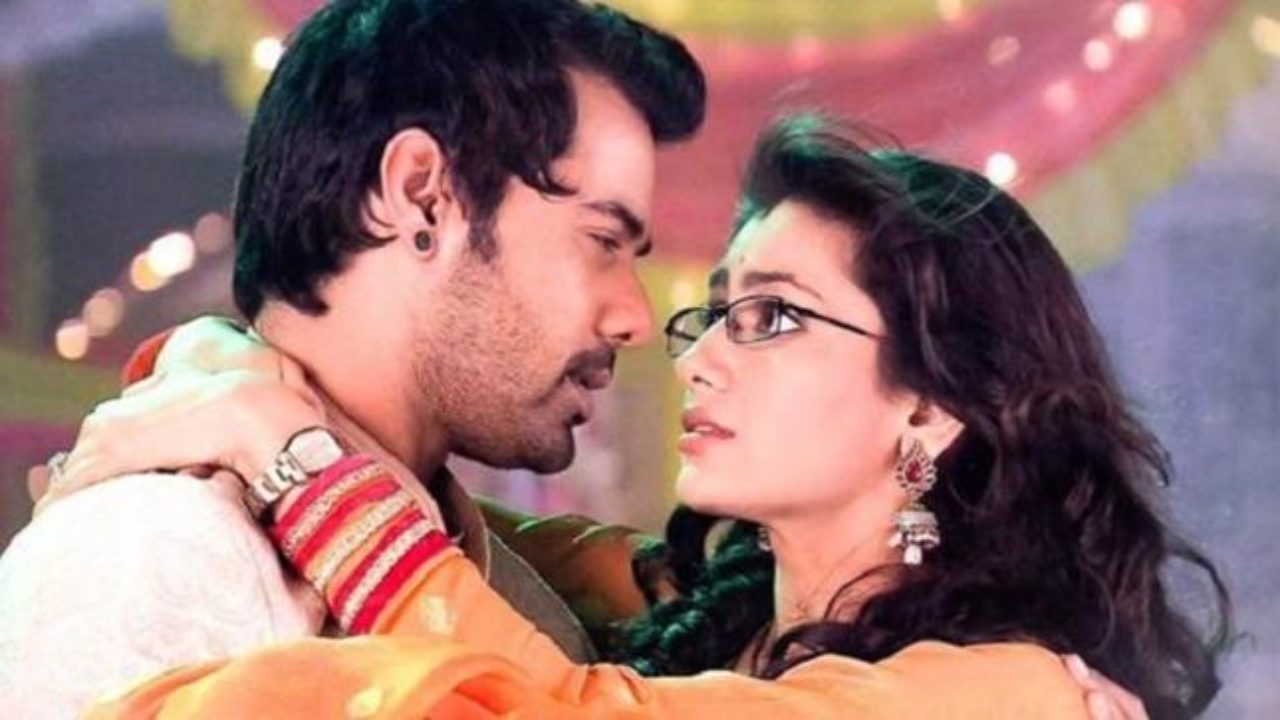 Twist of fate Update 14 April 2021: Sarita behen asking Pragya to pack chutney also. Pragya keeps the thepla and chutney. Sarita behen says the shop owner Amit is coming here to get the theplas and asks her to add more chutney if it is there. She brings it and keeps it in the bag.
She says she is thinking to increase the rates as the demand increased. Pragya says why and asks her to increase the rates when profits are less and expenses is more. Sarita behen says you are not building customers, but relations. Mr. Amit comes there and gets the theplas etc. Sarita behen asks him to give the order to them. He says ok. Pragya asks him to wait and brings achaar. She gives to them and finds Mr. Amit's keys in the house and comes out to give the keys. Sakshi Tanwar, Nandita's car stops outside Pragya's house.
Nandita gets down to check the engine. Amit offers to check engine and tells that it is not ladies work. Nandita says I am checking and repairs the car. She turns and sees Pragya. Pragya tells Amit about Nandita and tells that she is a senior scientist and works at ISA. Nandita makes her meet other Engineer. They talk about MOM and promotes the show. They leave.
Rishi comes to meet Purab and introduces himself as Rishi Desai. Purab says you will not work for fusion, but for rhythm which is handled by me. He says good luck. Dadi prays to God and asks God to make Abhi and Pragya meet. Meera says Pragya didn't meet him. Mitali asks how do you know? Meera says Abhi would have told me if he had met her. Mitali says I asked her to remember her promise and come again, but she didn't come. Dadi asks if she didn't forget years ago past. She says I will go to the temple and pray daily. Mitali says I will also come with you. Meera says I will also come with him. Dadi says surely, we will go.
Beeji asks Ranbir to drop Prachi home. Ranbir says she gives so much lecture on driving and says he will not drop her. Beeji says she will end the call and says you have to drop her. He says ok and asks why she called him on the video call. Beeji says she is applying nail polish. He asks if she is having an affair. She says she don't have time for waste things, but loves herself. Ranbir ends the call seeing Prachi. Prachi says you was on the call and saw me coming. He says jealous and says today I will make you feel something. She asks what is he trying to do. He asks her not to be happy and takes his phone from charging plug. He says he wants to talk to girls and flirts with him, and they are unsafe with him.
He says only you are safe with me as I don't get any feelings for you. He says you are of my age, is a girl and honestly, I want to like you, but can't. Prachi thanks him and says I am not interested. He asks her to bring her bag and says they are going somewhere.
Dimpy and Shaina select dress for Rhea's fashion show. Rhea says I was thinking about Prachi. Dimpy says we know that Ranbir broke his heart. Rhea says she doesn't like him and says he shall be with Prachi. Shaina asks her to accept the rejection. Rhea tells her friends that if Ranbir ever falls in love then the girl will be Rhea Mehra. Shaina says if he loves Prachi then? Rhea says he will break her heart as best needs best. She says she is Rhea Mehra and says she doesn't like him.
Ranbir and Prachi are in the car. He says you shouldn't be awake late in the night. Prachi says he is very irritated for her. He says I know you like when I go to drop home and give you attention. He says I am a good boy, with face, heart, financially and knows Hindi also. He asks her to start liking such guys like him and develops the taste. Prachi asks him to stop the car. He stops the car. Prachi says your words seem to be like Lava in my ears.
She says you said that we are going somewhere, but didn't tell that you are dropping me. He asks her to get down if she wants. She gets down the car. Ranbir starts the car and thinks he will never give her a lift. Beeji calls him and asks where is Prachi? Ranbir tells that I asked her to get down and she was eating his brain. Beeji asks him to go and bring her, says if goon catches her. Ranbir says then goon will be ruined as she is troublesome. Rhea hears them and talks to him on the call. She asks what happened. Ranbir says Prachi made his head aching. Rhea looks at him. He recalls her words and says he will go and bring her. Beeji says he agreed with you sayings immediately. Rhea asks her not to worry.
Prachi walking on the road and is upset on Ranbir. Two goons are sitting on side of road and follow her. Prachi turns to them and tells that her mother is judo expert and is very powerful with the name superwoman. She asks them not to follow her and runs. Prachi runs and see Ranbir. She gets happy and comes to him. He thinks why is she smiling and says here is no Ranbir. The goons come there. Prachi tells him that they are teasing her. Ranbir laughs and talks to them in Bangla. He tells them that she is his wife, and forgotten her wallet with him. He says there is no gain to tease her. They leave. Prachi asks if he is also teasing her. Ranbir says he lied that they are married to save her, so that they lose interest in her.
Prachi says you wouldn't have lied and says you would have fight with them. Ranbir says if anyone or you get any injury. Prachi says you don't know fight and goes. Ranbir and Prachi are walking towards the car. Rhea couldn't sleep. Ranbir asks Prachi what kind of guys she likes? Prachi says it is a secret, only shahana and I know. He asks her to tell and promises not to tell anyone. Prachi says she don't like aggressive guys who plays football and hangs out with girls, and don't like guys who looks like you.
Ranbir says I don't want to know, you are badmouthing about me. Prachi says you have one good thing and says you don't like boxing. Ranbir says I like non violence and recalls doing boxing. Rhea calls him. Prachi asks him to talk to his girl friend. Ranbir walks a bit and talks to Rhea. He says he is with Rhea. Ranbir sees goons come near them and ends the call. Rhea feels she is lucky to have him who loves her even after knowing she is doing bad. The goons snatch Prachi's purse and runs away. Ranbir asks them to take other stuff also.
He asks Prachi to fight with them and blindfolds her. He asks her to fight and gives instructions. Prachi hits the goons and accidently hits Ranbir's nose. He asks her to take out the blindfold. Prachi takes it off and kicks the goons. They walk towards the car. Prachi tells Ranbir that now he knows her secret and tells that she can beat the goons even when blind folded. She applies ointment to her wound and says I fought with the goons, but you got injury, you are delicate. She tells that her mum used to tell her to keep the ointment with her. She blows on his hand. He smiles looking at her. She sits in the car and tells that she is feeling good today. He says he can see that. She asks him not to be scared with her, says she beats only bad people.
Purab asks Priyanka when did she come? Priyanka says today. He asks if she came to do internship and asks why didn't you say at home? She asks him not to tell anyone. He says ok. Rishi comes. Priyanka asks him to drop her to her place. Rishi says I came on bike and it is raining. Purab offers to drop them both.
Prachi tells Ranbir that she don't want Rash driving and slow driving too. Ranbir says your superpower activates with me just. Prachi says I did everything. He stops the car and asks her to get down. She says on the road. He says your home came and asks her to get down. He asks her to take his umbrella. She says no, I will not melt down. Ranbir drives off and thinks she must be drenched in the water.
Prachi keeps her purse and enjoys the dance with wide arms. Ranbir checks his wallet to fill up the petrol and thinks it is in her purse. He goes back and sees Prachi enjoying the rain. He gets mesmerized seeing her altogether different side from the usual ones. She comes to him and asks why didn't you do? She sprinkles water on him. He says it is dirty. She says you don't know how to enjoy the rain. Ranbir says next day, you have to eat medicine. He asks for his wallet. Prachi gives him and says bye.
Rishi comes home. Prachi tells Sarita behen that Pragya got drenched, but Rishi doesn't. Rishi says hi to Shahana. Shahana is upset and goes. Sarita behen asks how you didn't get drenched in water. Rishi says Purab Khanna dropped him home. Pragya asks about fusion beats. Rishi says he is working with Purab's company Rhythm and tells that he is Abhishek Mehra's best friend. She asks if everything is fine? He says yes. Pragya feels good that Purab has his own music company.
Follow Us Social
Facebook Fans Zone: @365trendies
Twitter Fans Zone: @365trendiesNG
Instagram Page: @365trendies
What do you think about this post?
Get More Updates via Twitter and Facebook
[TEXT ADS] UPLOAD YOUR SONG ON ITUNES & 150+ STORES 100% ROYALITIES