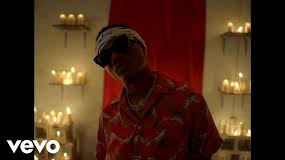 VIDEO : Wizkid – Joro
Wizkid comes through with the video of his long awaited tune Joro Few hours after the release.
On this new video Wizzy controls his pretty lady that all dressed in Fendi designer with his addictive music. Upon control and the belle dancer in her came alive. Wizkid can clear your sorrows with his music and bring out that your inner joy and fun.
Watch and download video below
DOWNLOAD VIDEO