COVID-19: Chief of Staff To Buhari Dies of Coronavirus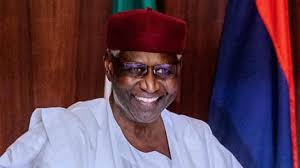 Mallam Abba Kyari, the chief of staff to the president of Nigeria, president Muhammadu Buhari, has died due to complications from the COVID-19 after testing positive nearly a month ago.The news broke out at the hours of 12:44am midnight in a tweet from the special adviser on media and publicity to the president, Femi Adesina, as he announced his death, stating that funeral arrangements will be announced soon.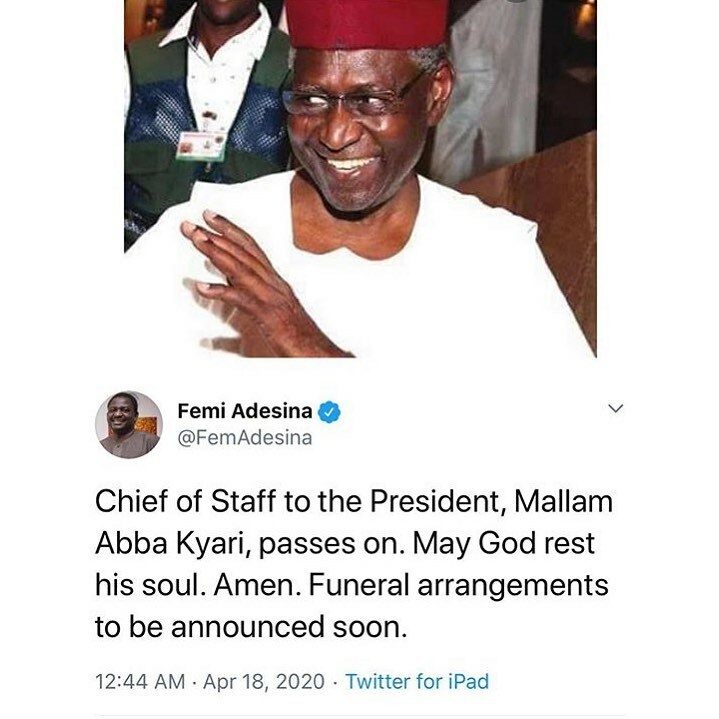 The late Mallam Abba Kyari was said to have contracted the Coronavirus during an official trip to Germany in March, with the purpose of finding solutions to electricity issues in Nigeria.Kyari is seen as one of the most power people in Nigeria, and was said to have been the "gateway" to Buhari – he had the complete trust of the president. A guest at the TVC News, this morning described Abba Kyari as the defacto head of the government because the president had given him power to decide who had access to the government funds, etc. This accords him immense power and influence.
Though he had no recorded underlying medical condition and was expected to recover, he had nearly a month-long battle with the virus before giving up.