Husband And Wife Fight In The Presence Of Their Young kids Over 300 Naira (Video)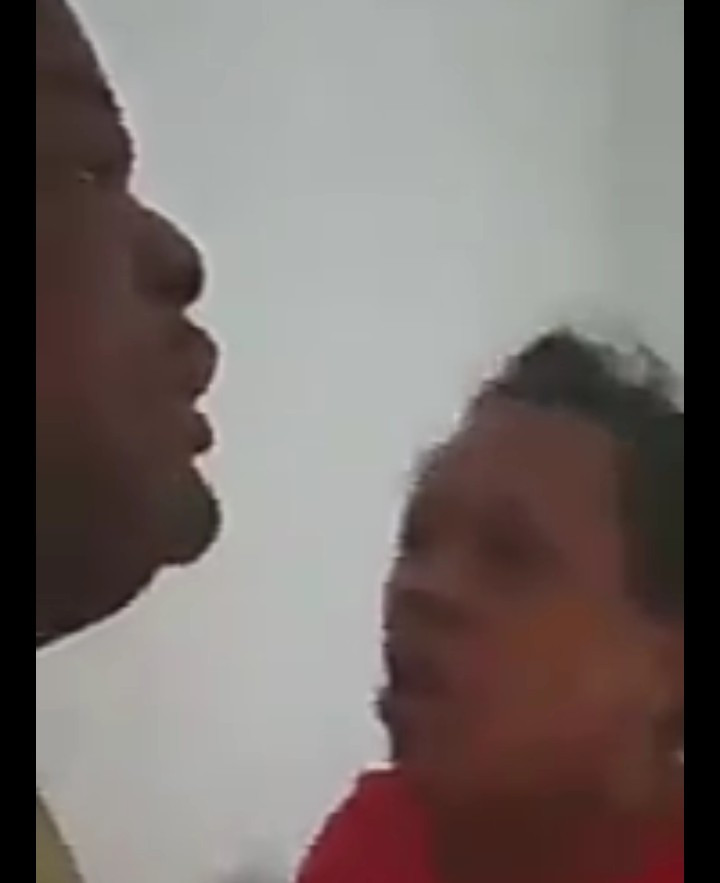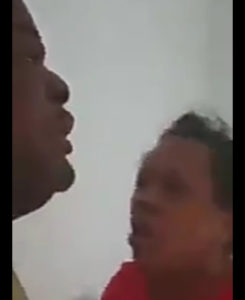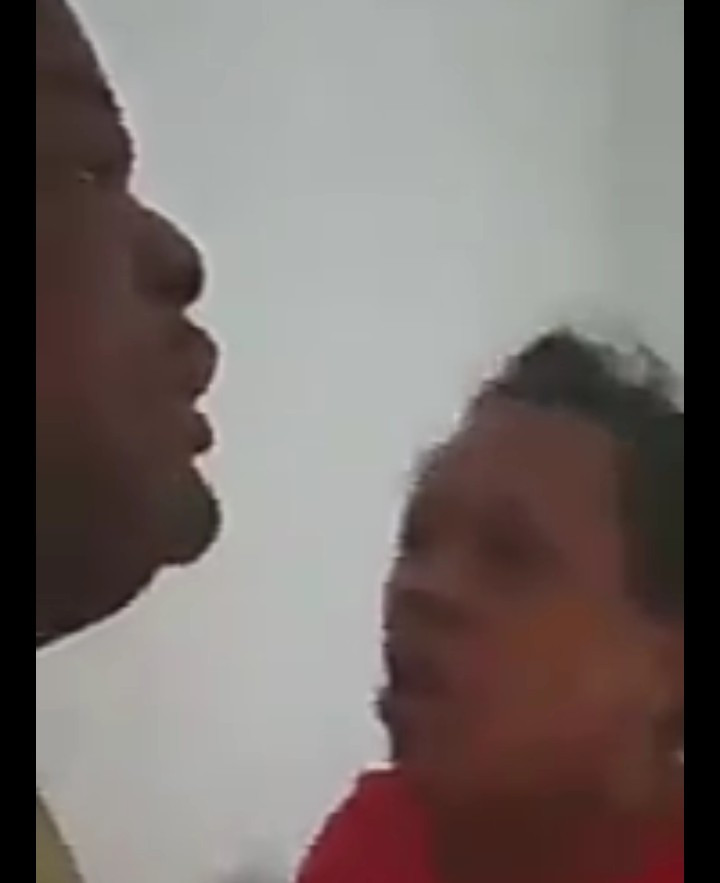 A video of a husband and wife fight in the presence of their young kids has gone viral.
The couple, whose dialect reveals that they are from Abiriba in Abia state, were seen exchanging words over 300 Naira.
"What is 300? What have I done to you?" the woman is heard saying to her husband.
The husband made verbal threats. He threatened to break her head if she keeps pointing at him. He also threatened to put two of his fingers into her eyes.
At some point, the camera becomes unsteady as they both hit each other in front of their crying kids.
The man threatened again to beat her and the woman dared him to do it. She pushed her body against his several times as she asked to be beaten. She added that she just had a newborn baby via ceserean section and told him he's free to beat her if he wants to.
The issue of 300 Naira kept coming up as they argued in the presence of their three children – two toddlers and a baby in a cot.
The husband continued filming and said he was keeping records to show to the court.
At some point, the woman placed herself in front of the man.
"Get out of my way, I'm warning you," the husband said.
"What did I do to you?" the wife repeated multiple times and pushed her husband.
"Beat me. Do whatever you want to do to me. I gave birth through operation still I shouldn't talk?"
"Don't touch me again," the husband warned but the woman pushed her body against his and dared him to beat her.
He added: "This is a record so the court can see what is happening."
The verbal abuse soon turned physical and they both hit each other. This happened dangerously close to their baby who was sleeping in a cot.
Soon, they started fighting over the man's belt. An older child seized the belt but the wife tried dragging it from him as she warned, "You know that this thing is not your business. Give me the belt."
She succeeded in collecting the belt then the husband began dragging for it with her.
"Give me my belt," the husband said, adding: "Every Sunday when I want to go to church you'll come …"
The wife responded by calling him a devil and he asked her to "eat sh*t".
She asked what she has done to him.
"What did I do to you," she said again. "Because of 300. Because of 300."
The fight lasted for over 5 minutes and can be viewed below.