The Evil Eye – Saturday Update (17 April 2021) – Star Life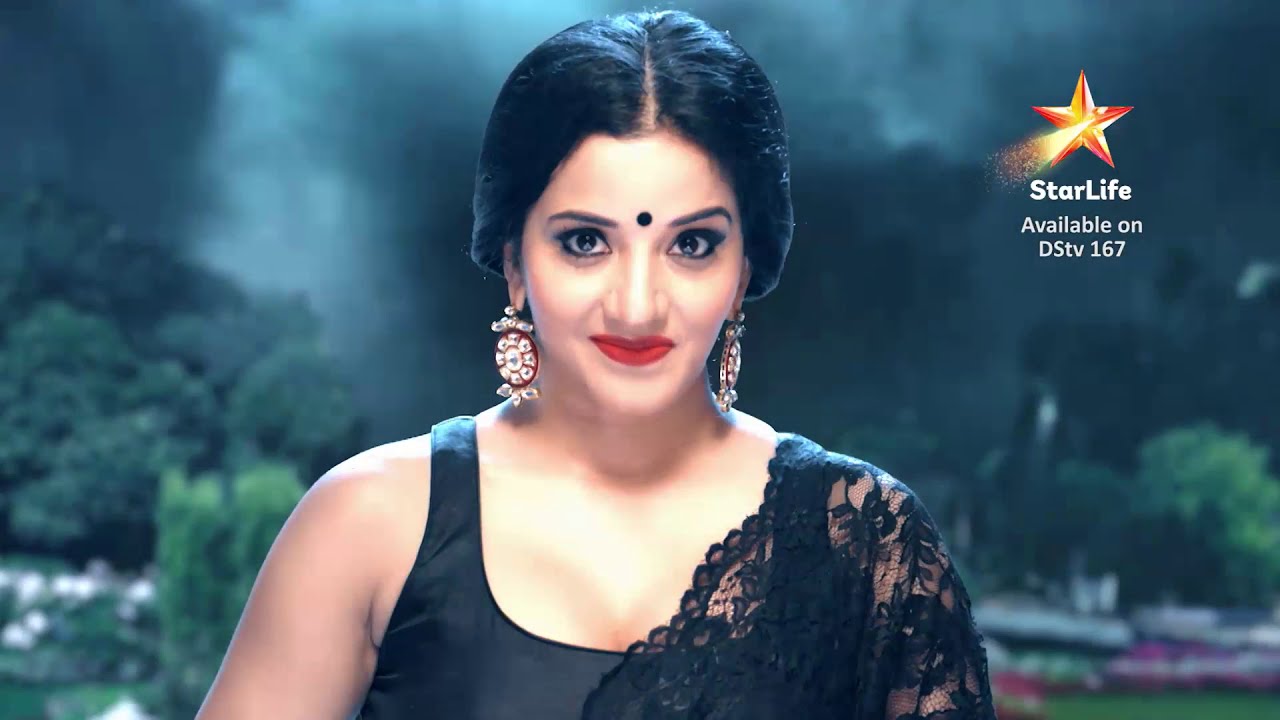 The Evil Eye Update 17 April 2021: Vedsheree asks Ansh why he brought Mohana here? Uorvashi says her head is bleeding, I will bring first aid, she leaves. Ansh says I couldnt leave her like that. Vedsheree says I dont trust her. She starts throwing Mohana out of house but Mohana says Adi's life is in danger and thats why I am here. All are shocked. Nishant and Saanvi comes to patal waterfall and says we can use this against evil power. Mohana says to family that I was living my life after palai war but there is an evil power, I dont know her but she has powers that are dangerous. Vedsheree says priest talked about same powers. Mohana says that evil power attacked me too, ask Adi. Shekhar says dont lie. Ansh says she is right, I saw some evil power too, she had wings but was evil, she attacked Mohana infront of me. Urvashi says what are you saying?
Vedsheree says we have a past that had evil powers, you can leave to protect yourself. Urvashi says I cant leave you in this situation like this. Ansh says she is part of our family. Urvashi smirks.
Urvashi creates fire around Adi and says now you see what I can do? Dont try to emotionally blackmail Ansh or else nobody could save you from me. Ansh comes there. Adi recalls Pari and thinks that she can save me. He says to Ansh that I am going to school. Nishant and Saanvi jumps in patal waterfall. Ansh comes to Adi's school. Piya is leaving with Pari. Pari says I want to say bye to my friend before leaving, she goes in school and strikes with Ansh, she says sorry and leaves. Pari comes to class and says to a kid that if Adi comes then tell him that I am leaving this school, she leaves. Adi comes in class, kid tells Adi about Pari leaving school.
Mohana says to Urvashi that you have to marry Ansh but Adi is a hurdle. Urvashi says nobody trusts me, everyone thinks that he is emotionally disturbed, nobody can stop me as nobody has powers like me. Mohana smirks.
Piya is leaving school with Pari. She sees Adi's picture with first prize award on board. She gets emotional. Pari starts leaving with her. Adi runs behind them but Ansh stops him and asks him to go inside school. Piya leaves with Pari. Nishant and Saanvi comes inside a cave, they see a braid of first Ekayan, he says Divya locked her here and patal liquid cant let her goo, she will help us if she wants to live. He says Ukayan you dont know us but we know you. Ukayan says I know you well. Nishant says she is hungry from years so be careful Saanvi. Guru Maa says to Naman that you have to find Sanam, you ask for hunter's help. Naman says I didnt talk to them for 6 years, I fought for my wife but she is gone now. He goes in room and recalls his moments with Sanam.
Piya is running behind Pari but sees her feet upside down, she is shocked. Pari jumps and climbs on wall like a witch. Piya scolds her but Pari says I didnt do it deliberately. Piya coems in Pari's room to see her grabbing things with her big braid. Piya stops her and says you cant do this infront of anyone. Ansh comes outside Nishant's house and rings bell. Piya is going to door but Vedsheree calls Ansh and asks where is he? He says I came to meet Nishant to talk about Piya. Vedsheree says you cant talk to them, he told me.. Piya married again and has a daughter as well. Ansh is shocked and leaves before Piya opens door. Pari calls Piya. Piya says I am coming. Ansh hides so Piya doesnt see him, she goes inside. Ansh sees her earring fallen there and recalls his moments with
her, he puts earring there and leaves.
Adi is in car waiting for Ansh and says I dont have Pari. Pari is standing on building balcony, her paper falls down so she jumps from bulding and uses her braid to land safely. Paper falls on Ansh's car. Pari jumps to get it. Adi is shocked to see her.
She says you came here to see me? Adi says will you help me? She says okay.
Pari comes back in balcony. Piya comes to her and says what are you doing here? Piya sees her earring missing. Ansh comes to car and recalls Vedsheree's words.
Piya comes out of door and sees her earring tucked in a pot. She recalls how Ansh gifted those earrings to her and had put it on a pot. Flashback ends. Piya cries and says Ansh.. She sees him driving away and cries. Ukayan says to Nishant that I will show what danger you are working on, she shows glimpse of Urvashi without showing her face, she says that evil power is strong, you both did a mistake by coming here. She grabs them by her braid. Ansh says to family that its fine if Piya married again. Chitali says what about your happiness? Ansh says its fine. Vedsheree says Urvashi has been waiting for you. Ansh says I am not ready for wedding, I cant keep her happy so I cant do this with her. Mohana comes there and says you are doing wrong by not giving him mother's love, he is alone and needs a mother. He might not his birth mother but can find a loving mother, I gave you birth but you got love from Vedsheree. Ansh recalls his memories with Vedsheree. Mohana says Vedsheree accepted you and made sure you dont become evil. Ansh looks on.
Follow Us Social
Facebook Fans Zone: @365trendies
Twitter Fans Zone: @365trendiesNG
Instagram Page: @365trendies
What do you think about this post?
Get More Updates via Twitter and Facebook
[TEXT ADS] UPLOAD YOUR SONG ON ITUNES & 150+ STORES 100% ROYALITIES