Tinubu Finally Speaks About The Lekki Toll Plaza's Massacre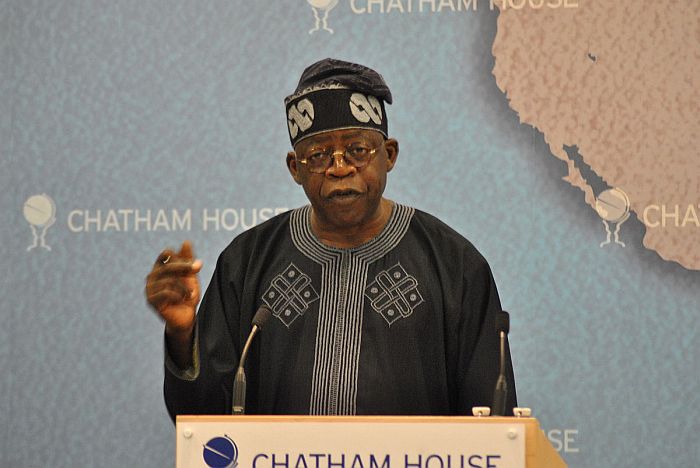 Bola Ahmed  Tinubu, National Leader of the All Progressives Congress, APC, has Spoken About the shooting of protesters at the Lekki toll Plaza  in Lagos State.
Tinubu said he asked the state Governor, Babajide Sanwo-Olu on who ordered the shooting at Lekki toll gate.
He disclosed this after a meeting with Sanwo-Olu at the state's Government House in Alausa.
Speaking with journalists after the meeting, Tinubu said: "if he didn't order the attack, who ordered the attack? That's all I needed from him."
The Asiwaju of Lagos, Bola Ahmed Tinubu Also  Debunked claims he traveled out of the country during the Lekki-Ikoyi toll gate massacre.
Since the night of the massacre, many had called out Tinubu for having a role in the saddening event, there were also claims he had traveled out of the country and he was in France.
He however put a knife through all these claims saying he didn't go nowhere and also canceled out claims his son, Seyi was Kidnapped.
Asked about his whereabouts in the past few days, Tinubu said, "I didn't go nowhere; I'm a Lagosian and I still hold the title of Asiwaju of Lagos and I am still a Jagaban."