Twist Of Fate – Monday Update (17 May 2021) – Zee World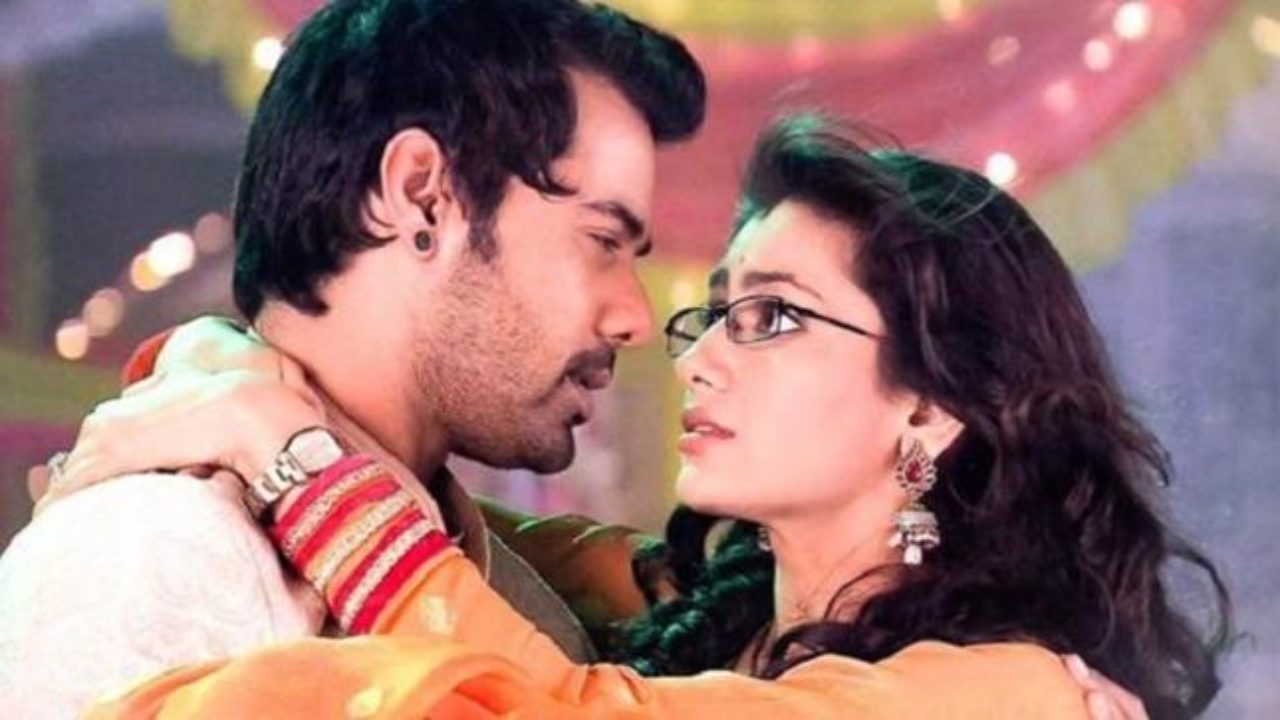 Twist of fate 17 May 2021: Mahender laughing looking at Ranbir and Prachi. Guddu asks them to come. Mahender asks them to come home silently. Ranbir tells Prachi that Mahender ji is asking them to go home. Mahender asks them to go inside silently.
They take them inside and tie them on the chairs. Mahender tells Ranbir and Prachi not to run and says he will not run behind them, but….he laughs and goes. Prachi asks Ranbir to think how to leave from there. Ranbir says I was thinking this. She says they shall not know when we elope. Ranbir says we have to untie each other hands and then escape from here. Prachi says yes. Ranbir says where I am trapped and tells that if you had not asked me to U turn then we would have reached home. Prachi says you are blaming me and tells that she saw murder happening in real life.
She says I saw someone killing someone and tells that you can't understand it. She says the man was the same waiter who made me unconscious in the party. She tells that she knows that the goons are dangerous and can kill her also. She says she somehow escaped, but then returned to save him seeing his car. She says I saw you from the Principal's house also. Ranbir says he is a bad guy. She says she don't have phone else she would have done something.
Ranbir says I have phone and asks her to take it out from his pocket. Prachi says she will call Mehra sir and he will free them. Ranbir says you trust chief like I do. Prachi tells that she has never seen her father and didn't see his pic either. She tells that she trusts Abhi. Ranbir asks her to take out his phone from his pocket.
Abhi is sitting in the Police station. Pragya comes and takes her phone and leaves immediately. Abhi turns to look at her, but she is already gone. Sanju comes to the godown and asks goons to play band and baaja. The goon compliments him and tells that he is looking good today. Rhea comes there and asks him where is Prachi? He grabs his collar. Sanju asks her to stay away from him and tells that he is wearing costly clothes. He goes inside with the goon. Rhea asks why you are wearing marriage clothes and shouts…
Mahender comes to Ranbir and Prachi and asks what is going on? Ranbir tells that their hands are tied and they are not moving. Guddu says how the chairs came here then? Ranbir asks what you are saying Guddu and asks others, if guddu don't look like Salman Khan. Guddu gets happy. Ranbir says he is Salman's Judwa. He tells Mahender that he is Raees Shah rukh khan and tells that the girl behind is the pocket of trouble. He says my hands were tied, else I wouldn't keep her mouth shut.
Prachi asks what do you think of yourself and says one woman is heavy on everyone. Ranbir says she talks so much. Prachi asks him not to make her angry. Ranbir tells that blood is coming out from his ears. Prachi says my hands are tied, else I would have shown you. Mahender says they are mad and asks his goons to let them fight. Ranbir tells prachi that they got fed up with their fight. He tells that he fooled them. Prachi says when you talked about look, I thought. Ranbir says we shall decide what to do.
Pandit ji asks who is the groom? Sanju asks his wife if he is her husband. She says yes. Sanju tells that he will hide his face with the sehra and do marriage. Rhea comes there and asks what is he doing in the groom's costume. Sanju says he is Pandit ji and she is Panditayan, I am the groom. Rhea asks what is happening here? Sanju says I am marrying Prachi here and asks if she can't understand.
Rhea says you can't marry her. Sanju asks her to keep her mouth shut else he will inform her Papa what had happened on the Diwali night. Rhea says you are threatening Rhea Mehra. Sanju says yes, I am threatening you directly and tells that he will call Abhi and inform him everything about her being responsible for everything happened with Prachi. Rhea goes. Sanju says she looks good when she gets angry, but not more than Prachi.
Ranbir asks Prachi to take off his phone. He laughs as she touches him to get the mobile. She manages to get his phone. Ranbir asks her to throw the phone on his thighs. She keeps phone on his thighs. Ranbir tries to get the phone using his mouth, but he couldn't take it. He drops the phone and asks her to pick it. She says even my hands are tied, how to call anyone. Ranbir asks her to call chief using her toes. Prachi says she don't remember his number. Ranbir asks her to dial 100. Prachi says she will call her mother as she knows how to come out of such situation. Ranbir asks if she gets kidnapped often. They argue. Prachi asks about his password. He says 123456.
Prachi says she knows that his password much be such. He says he will give her an award of most honest person. Prachi dials Pragya's number. The phone rings. Ranbir asks her to switch off the speaker. Pragya picks the call. Prachi calls her and says Maa. She says she is kidnapped. Pragya tells Sarita behen that Prachi called from Ranbir's phone. Ranbir sees the goon coming and says hello aunty, we are kidnapped, tied and kept in the godown. Prachi also sees the goon and hides the phone under her foot. The goon asks do you think I am aunty and tells that bhai ji will think what to do with you. Prachi asks what? He gets doubtful and looks at them.
the goon gets suspicious and asks Prachi to move her feet. He sees the light, takes the mobile and disconnects the call. He asks with whom she was talking to? Prachi says nobody. He slaps Prachi. Ranbir gets angry, breaks the rope and gets up. He beats up the goon, frees Prachi's hands and they start running. Pragya tells Sarita behen that Ranbir said that they are tied and kept in the godown. Sarita behen gets worried.
The goons surround them. Prachi falls down. Ranbir beats them and takes her to the room in the godown and locks it. Prachi cries looking at her hand. Ranbir ties handkerchief on her hand. Prachi tells that she is missing her mum and wants to go back to her. Ranbir tells that he will take her out. Prachi says we are trapped and will die here.
Ranbir promises her that he will take her to her mum and hugs her. He asks her not to be scared and says he will take her to her mum. Tere bin ab song plays…..Sanju and the goons come there. He asks them to open the door else they will not waste any time to break the door. They get inside and see them hugging. Sanju gets furious.
Ranbir holds Prachi's hand. Prachi hides behind him. Sanju comes to Ranbir and hits on his face. Sanju holds Prachi's hand and is taking her, but Ranbir holds her other hand and looks at Sanju angrily. He hits on Sanju's hand holding Prachi's hand. Sanju beats him while the goons hold Ranbir. Prachi tries to stop them, but in vain. Ranbir hits Sanju whenever he could. Sanju hits rod on Ranbir's head. Ranbir falls down and faints. Prachi is shocked.
Pragya calls at the Police station and asks Constable to give call to Inspector, says she is Prachi's mum. Constable informs Inspector. Abhi looks on worried. Inspector takes the call. Pragya tells him that Prachi and Ranbir are kept in the godown near Yamuna park. Inspector informs the same to others. He says we will reach there.
The driver tells Pragya that he will not come with them. Pragya asks him to drop them near there. Sarita behen says you shall wait and see our bravery. Pragya says she will not leave the person kidnapping her daughter.
Sanju and Prachi are seated for the marriage while Pandit ji is about to begin the mantras. Prachi calls Ranbir. Ranbir gains consciousness, frees his hands and comes to Prachi beating the goons. The goons catch him again. Ria comes and hits the goons, asking them to leave Ranbir. Sanju asks the goons to hold her too. Pallavi gets worried about Ranbir. Vikram asks about him. Pallavi calls Abhi. Vikram tells that he is worried about Ranbir. Abhi tells that he is also worried and tells that Ranbir and Prachi are kidnapped and kept captive in the godown near Yamuna river. Vikram says he will come there.
Pragya asks the driver to stop the car and gets down with Sarita behen, near the godown. Ria asks Ranbir what is he doing here? she starts blaming Prachi. Prachi tells that Ranbir came to rescue her. Ranbir tells that it is not Prachi's mistake, if he had not taken the U turn then they wouldn't have been here. He says you also didn't think of yourself and came here.
Sanju asks Ria to be quiet. Ria says I want to talk to you and asks him to come. Sanju says I don't want to talk. Ria orders him to come. Sanju asks the goons to take care of Prachi and tells Ranbir that he will die. He goes to talk to Ria. Prachi asks how does Ria knows the boss? Ranbir says it is good that she left, my ears were paining much hearing her shout.
Sanju and Riya go to side. Riya asks him to leave Ranbir. Sanju says this is not your Diwali party, I will do whatever I want, I will marry Prachi and came here for her. Ria says I will throw money on your face, leave both Ranbir and Prachi. Sanju asks did I ask you money and tells that he is not marrying Prachi for money, but I love her. He says marriage can bend, but can't be sold. He says my love is not saleable and I can do anything for her. I can kick the wealth of the world. He says if you trouble me then I will send the goons behind you, they will not hesitate to shoot you. He asks her to let him marry Prachi and says I will let you and your Ranbir go.
Shahana asks Abhi to drive slow and says I will not ask you to drive slow, but seems like I will go up directly. Abhi asks where I will reach there. he says don't worry, I care for you. He hits a car coming from the opposite direction. He gets down and says sorry to the people in the other car. He says I have your registration number and will get in touch with you soon.
The girl gets down the car and stands infront of Abhi's car. Abhi says how to handle her. Shahana asks her to move and tells that they are in a hurry. The girl tells that their car is damaged. Abhi says I will give the money and asks her to let them go. The girl's father tells that he knows him and says you are a big businessman. He says my hand is injured, this is a police case.
Ria asks Sanju if he thinks Prachi will marry him. Sanju says yes and asks why I shall think that she will not marry me, I have money, house etc. he says he will convince Prachi and asks her to convince her hero not to go to Police. He says he will go to Europe and have honeymoon. He says I will do as I planned and asks her to go. Ria says you just can't marry her. Sanju asks who will stop me. Ria looks at him angrily. Sanju tells that this is not Diwali party, here I have my goons who will shoot wherever I want. He asks her to decide what she wants to eat, either the sweets of his marriage or the bullets of goon's gun. Ria says you are threatening me. sanju says I am telling this as I know you and asks her not to plan or do anything against them.
Follow Us Social
Facebook Fans Zone: @365trendies
Twitter Fans Zone: @365trendiesNG
Instagram Page: @365trendies
What do you think about this post?
Get More Updates via Twitter and Facebook
[TEXT ADS] UPLOAD YOUR SONG ON ITUNES & 150+ STORES 100% ROYALITIES