Twist Of Fate – Tuesday Update (18 May 2021) – Zee World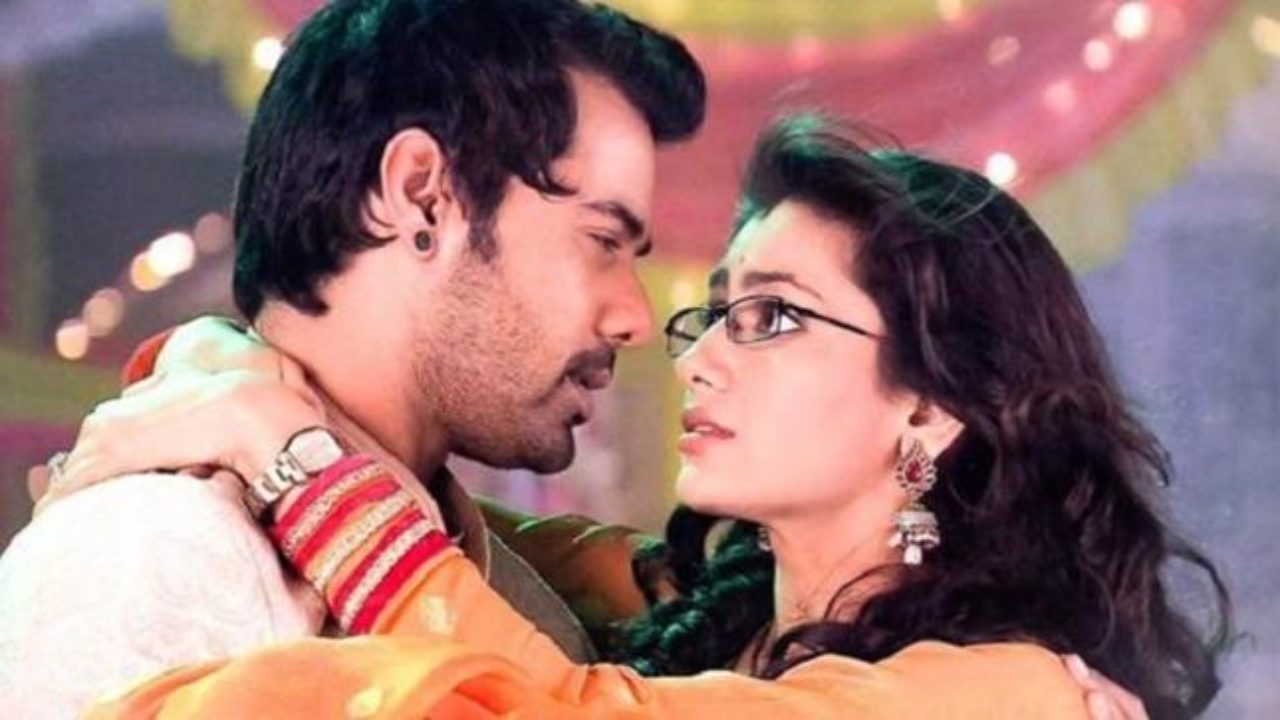 Twist of fate 18 May 2021: the old man tells Abhi that they have to call the police. Shahana asks him to understand that they are in trouble. Abhi says we need to go now. The old man's daughter tells that her father needs to be taken to hospital else she will call Police.
Abhi says it is a small injury, I will tie the handkerchief. He asks Shahana to take him. Shahana says she don't know driving. The old man tells that even his daughter don't know driving and asks Abhi to take him to hospital. Abhi is tensed. Police jeep gets punctured and stops on the way. They get down and start walking. Sanju comes to the mandap and sits. Pragya and Sarita behen come inside. She says we have to save them. Sarita behen asks how, by wearing Mr. India cap. Pragya looks at Prachi through the cartoon hole.
She sees Prachi sitting with the masked Sehra man and comes near them. She snatches goon's pistol and pushes him. She aims gun at Sanju and asks him to get up. She asks the goons to throw their pistol down. Sarita behen also takes gun and asks everyone to throw their guns. She says Police will come here in sometime. She asks Ranbir to take all the pistols. Pragya asks Rhea what is she doing this? Rhea tells that she was searching them and going from here, when she heard their voice and came here.
Sarita behen slaps Sanju for trying to marry Prachi forcibly. She asks her to take off her sehra. Ranbir asks him to stand silently. Vikram reaches there with Pallavi and Sarita behen. Ranbir tells that the man kidnapped Prachi and tried to marry her. He says Prachi told me a story, but I don't think it is truth.
Prachi says it is truth and tells that when she was going home, she saw them murdering a waiter. She tells that she wanted to ask waiter who asked him to spiked her drink, but before that they murdered him and saw her. They then hit her on her head and took her here. Everyone is shocked. Ranbir asks Sanju to take off his sehra and removes the turban and sehra, but Sanju is wearing black mask on his face. Beeji asks Ranbir to pull off the mask. Ranbir asks him to stand straight and tries to pull the mask. Ria gets scared and holds Mahender's hand, keeps on her neck as if he held her neck. Ranbir leaves Sanju and beats Mahender. They all beat the goons. Beeji, Vikram, Pragya and others also beat the goons. Sanju picks the gun and asks them to stop.
Pragya asks him not to do anything to Prachi. Sanju says I don't want to do this, I was helpless, I love you and want to spend my life with you. He says if you can't be mine then you can't be of someone else. He says I can't see with someone else when I am alive. Mahender is holding Pragya, while Guddu and others are holding Ranbir and others. Sanju apologizes to Prachi and shoots at her. Ranbir pushes the goon and runs to rescue Prachi. He gets injuring on his hand and beats up Sanju for shooting Prachi. Inspector comes and asks his team to arrest them. Sanju runs while Police runs behind him. Prachi comes to Pragya. Pragya thanks Ranbir. Beeji says he is bleeding. Vikram says he is tiger's son, nothing will happen. Sarita behen says he didn't care for himself, and saved Prachi. Ranbir asks Vikram to take Pallavi, beeji and Ria home, tells that he will drop Prachi and aunty. Inspector comes back and tells that he fled.
Abhi reaches the godown and asks Shahana to sit in the car for his safety. He goes inside. Shahana gets down from the car and thinks she never listened to her Dadi. She follows Abhi. Abhi asks what you are doing here? Shahana says someone is there? Abhi asks whom? Sanju is there. Abhi asks what are you doing here? Sanju says I came to rescue someone, but don't know if anyone is here. Abhi asks Shahana to come. They leave. Sanju thinks he is saved, but where he will hide. He thinks he will hide in Abhishek Mehra's house.
Ria thinks it is 5:45 am, Ranbir must have come home by now, why did he go to drop Prachi and thinks he shouldn't have gone, she don't deserve this. She thinks Ranbir wouldn't have gone there. She thinks to call him.
Pragya, Ranbir, Sarita behen and Prachi come home. Sarita behen slips due to the door mat while Ranbir holds her. She blames Madhu. Pragya asks Ranbir to sit and calls Doctor, asking him to come. Ranbir says trust me, I am fine. Prachi asks if you are fine, then are we superfine. Pragya asks Prachi to bring warm water. Prachi goes to bring it. Pallavi calls Ranbir and asks if he got his bandage done. She asks what did Doctor say etc? Beeji asks did he give medicine. Ranbir says I will call elder brother and will tell him that you are showering all your love on me. He tells that Pragya and others are praising him a lot as if he has done a big, heroic thing.
He says I will listened to all praises and will come home for breakfast. Pallavi says she will make aloo ka paratha. Beeji says she will bring kheer. Ria calls Ranbir and thinks why his call is busy. Pallavi asks Ranbir to give call to Prachi. Prachi takes the call. Pallavi says I have never seen such a brave girl till now. Beeji says I have seen beautiful girls, but haven't seen beautiful and brave girl like her. Prachi says you makes stranger as your love ones. Pallavi says credit goes to you for making everyone yours. Pragya asks Prachi to bandage Ranbir's wound and takes Sarita behen to make her rest.
Beeji asks Pallavi if she is happy? Pallavi says she is very happy, she never knew that her son is so brave. Beeji says don't know who was that guy? Pallavi says he wanted to marry Prachi forcibly. Abhi calls Pragya. Prachi gives the call to Pragya, but it disconnects. Abhi tells Shahana that she might be in the Police station. Pragya calls Abhi. He says hello…Pragya looks on.
Abhi gets Pragya's call and says hello. Pragya couldn't hear Abhi and hears Shahana's voice instead. She says hello. She tells that Shahana is with Mr. Mehra. She says his voice is not coming. Prachi takes the call. Abhi asks where is she? Prachi says she is at home. Sarita behen takes the call.
Shahana takes call from Abhi and tells Sarita behen that she will tell Maasi about her and says you climbed down the window to go down. Beeji tells Pallavi that Ranbir saved Prachi's life and says he is my son's son. Pallavi says you took the credit. She tells that it is good that he is not like his Papa, and tells that Abhi respects all women and he is always there to help them. She says Ranbir is like him. Sarita behen comes after bathing and says she is looking fresh now.
Pragya asks him to take Rishi's clothes and wear. Ranbir says he wears boring clothes. Pragya asks Prachi to give Rishi's clothes to Ranbir. Ranbir asks her to take him to Rishi's room. Prachi goes to Rishi's room, opens the cupboard, takes the clothes. She shouts and pushes him. He asks why did you push me? She tells that he was standing close to her and it was reflex reaction. He goes to bathroom and changes the clothes. He takes the water from her hand and drinks it, thanking him. Prachi gives him an angry look and tells that this is my water. Ranbir says this is not the last water, we are not stuck on an island. Prachi says I am not angry. Ranbir says sometimes you make your eyes small, something big and then roll your eyes. He says your eyes are telling that you don't want to talk to me. Prachi asks why he wants to read his eyes.
Pragya comes there and asks what happened? Ranbir tells that he saved Prachi, took bullet on his hand and cared for her, but she doesn't care for me. He says she got angry when I drank water. He asks her to swear and tell her mother. He asks her to swear on babu's mothers.
Prachi asks who is she? Ranbir says many baby's names are bablu etc. They have an argument. She calls him Baklu. Ranbir calls her chikchiki…Pragya smiles seeing them fighting like she used to fight with Abhi. She asks Prachi to bandage his hand. Ranbir asks Pragya to do it. Pragya says she will do it. Prachi says she will apply ointment which burns. Ranbir shouts.
Pragya comes out and smiles. Sarita behen comes there and asks what happened? Pragya says Prachi is in love and tells that she feels both of them love each other. Sarita behen says you shall scold her. Pragya says love is good and I would have scolded her if she fell in love with a wrong guy. She says Ranbir is a good guy and I am very happy that she got a good guy who loves her a lot. Sarita behen congratulates her and asks who said I love you first. Pragya says I didn't think that they have proposed each other. She says she felt it. Sarita behen she wants to feel the feeling of love and will peep there secretly and listen to their love talks.
Prachi asks Ranbir to get the ointment applied on his hand. Prachi applies it on her hand and tells that it is not burning. Ranbir says do you think I am a small kid. Prachi asks him to give his hand. He says he wants to go home. Sarita behen and Pragya look at them. Pragya takes Sarita behen out and tells that love starts like this and tells that this love will go long way. She says my daughter has the love like me. Sarita behen says lets see.
Ranbir tells Prachi that it is burning a lot. Prachi asks him to stop overacting and close his eyes. Ranbir closes his eyes. Prachi applies medicine. Ranbir opens his eyes and asks if it is done. Sarita behen says it is love.
Abhi and Shahana come home. Shahana thanks Abhi for his help. He says I will also come and see Prachi. Shahana rings the bell. Pragya comes to open the door. She opens the door and looks on.
Rhea thinks Ranbir came and says I knew that you will come. Sanju says it is good that you know here. Rhea sees him and asks why he came? Sanju says I came here as Police don't search thief in his area. Rhea says how can you be so idiot. She asks where to hide you? Sanju says you have a big house. Rhea says there is no space and asks him to go away. She says when I asked you, you didn't go and had said that when she can't be of yours then can't be of anyone. Sanju says you will say this very soon and says Ranbir loves Prachi. Rhea shouts at him.
Pragya hugs Shahana. Shahana asks where is Prachi. She is about to go inside. Pragya asks where is Mr. Mehra? Shahana tells that he wanted to see Prachi, but then said you all must be tired and that's why went. Pragya comes out and calls him. Abhi sees her in the car's mirror and stops the car.
Follow Us Social
Facebook Fans Zone: @365trendies
Twitter Fans Zone: @365trendiesNG
Instagram Page: @365trendies
What do you think about this post?
Get More Updates via Twitter and Facebook
[TEXT ADS] UPLOAD YOUR SONG ON ITUNES & 150+ STORES 100% ROYALITIES