VIDEO : Nigerian UFC Fighter Israel Adesanya Knocks Out Opponent In 2nd Round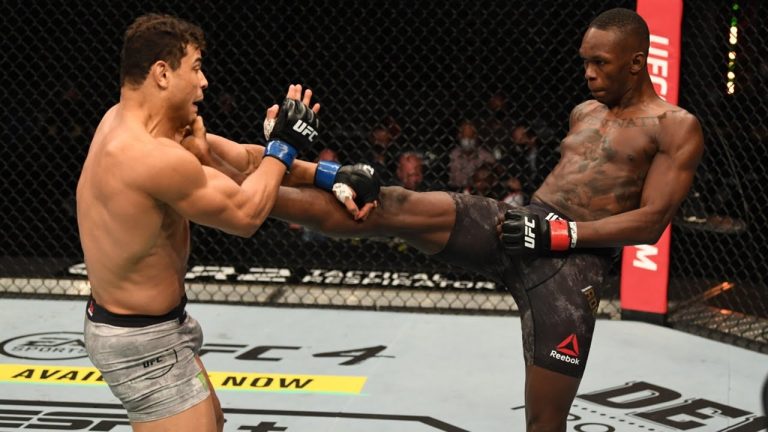 Nigerian-New Zealand UFC fighter, Israel Adesanya once again reminded the world of his greatness after he knocked out opponent, Costa inside 2 rounds.
Israel Adesanya went up against Paulo Costa on Saturday night/ Sunday morning in a defense of his middleweight title and dominantly shut him up, knocking him out in the second round in the main event of UFC 253.
Adesanya battered Costa's front leg with kicks to quiet the Brazilian fighter's trash talking in the early going, and by the start of Round 2, Costa had bruises up and down his lower half.
Adesanya opened up Costa's face with a high kick at the start of the second round, and then finished off his challenger with a left counter punch to the dome. Costa stumbled backward and could not recover.
See video of the knockout.