Twist Of Fate  – Tuesday Update (20 April 2021) – Zee World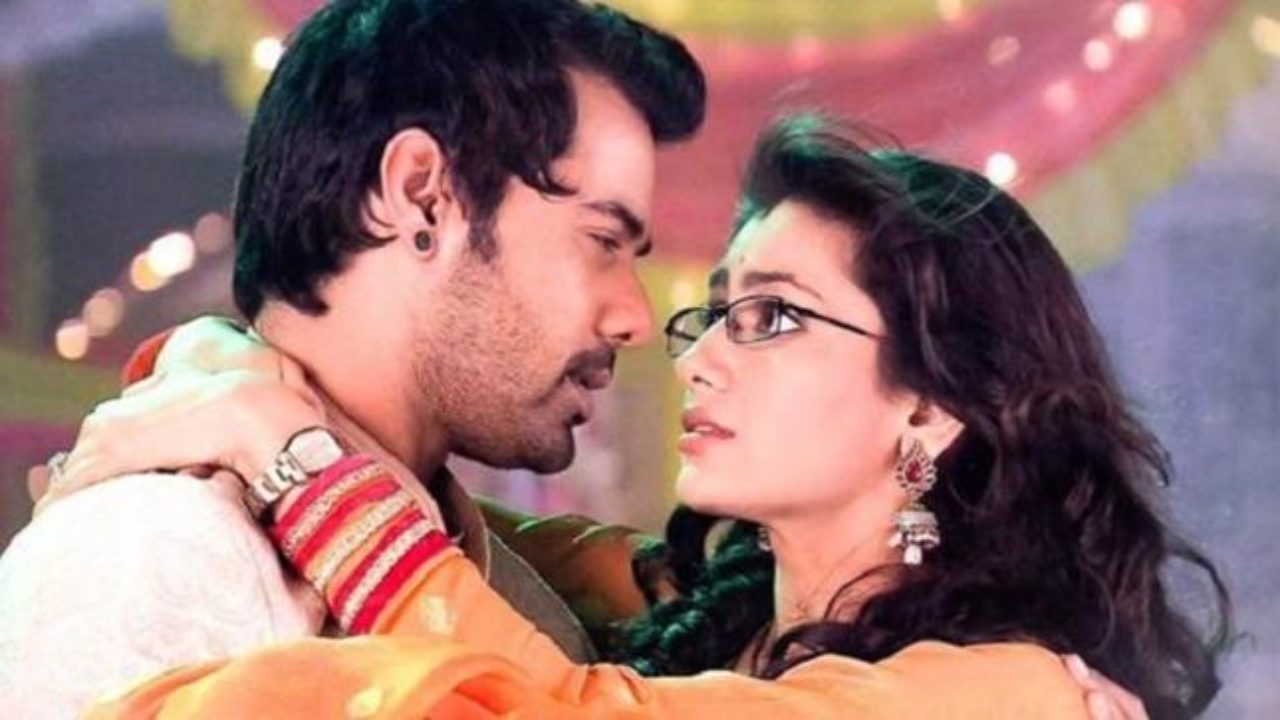 Twist of Fate Update 20 April 2021: Rishi calling Pragya and telling that he called Shahana to his office for giving the new house keys. Pragya says we got late and Shahana shall come with us. He asks what happened? Pragya asks him if it is possible for him to get an internship in someother office of the same company. He asks if Priyanka came home. Pragya says I will talk to you in Mehrauli house. He says ok.
Sarita behen comes home and tells that she talked to someone about shifting to other houses. Pragya tells her that Priyanka came here. Sarita behen says I know and met her outside. She is mad about Rishi. Pragya says she is getting bad vibes about her. Sarita behen says she is strange and told that she wants to marry Rishi and wants to make him rich. She says she told that you want to get Rishi marry Shahana. Shahana comes to the office canteen and meets Rishi. Priyanka sees them. Pragya tells that Priyanka is very dangerous and obsessive.
Sarita behen tells that she told her that Shahana and Rishi are engaged. Rishi gives keys to Shahana, someone pushes Shahana on Rishi accidently. Priyanka looks at them as they smile. Pragya asks Sarita behen that Priyanka is obsessed with Rishi and asks why did you say this? She goes. Priyanka gets angry and takes the knife kept in the fruit basket of the cafeteria. She walks behind Shahana hiding the knife behind her. She recalls Shahana and Rishi together and is about to stab her, but Shahana walks out from there. Priyanka fumes in anger.
Prachi waits for taxi. Rohit and his friend are waiting for her. Rohit tells him that they have to come here and wait until he sees Prachi. Just then he sees Prachi and asks him to see. His friend sees a transgender and says your habit got bad. Rohit asks him to see there and says I remember her slap, but I will convince her with love and will win her heart this time. He says he will marry Prachi only.
He says we shall go and help her. He stops a taxi driver and asks her to drop Prachi home and inform her address to him, to get the money. Driver refuses. Rohit shows the money. Driver agrees. Rohit asks him to come and inform about her address to him.
Sarita behen and Pragya come to the Mehrauli house. The lady Madhu opens the door and takes their stuff. She asks Pragya if she is a heroine. Pragya says I am not a heroine and says if I am a heroine then I wouldn't have done this work. Madhu asks Sarita behen. Sarita behen tells her that she is heroine's mother and the hero is Mr. Mehra and the film is on the way. Madhu helps Pragya and asks her which cream she uses. Pragya says she is like her mother. Sarita behen asks Madhu to do the work. Priyanka comes to Rishi and asks what Shahana was doing here? Rishi says it is not your work. Priyanka says I will ask her. Rishi says she came to get house keys. Priyanka thinks she will do something so that he will come near her to become hers forever. Shahana comes home and calls Prachi, asking her to come to Sarita behen's house. Prachi says I will come.
Aryan and Ranbir come in the car. Aryan greets her and offers to drop her. Prachi asks who will drive the car. Ranbir says we will not give her a lift. She says she has a taxi. Ranbir gets down from the taxi and asks her to choose between the head and tail. She chooses one. Ranbir makes her sit in the car and pays the taxi driver. Rohit and Pappu see her going with them. Rohit says we have to find out who is this guy? Ranbir asks why did she argue when she wants to sit in the car. Prachi thinks that she sat in the car as a taxi went. Ranbir tells Aryan about Rishi. Prachi says Rishi is like Aryan.
Rishi tells his colleague that if he had known that this company is of Priyanka's chacha that he wouldn't have come here. Peon comes and tells that Abhi is calling him. Priyanka is in Abhi's cabin and tells that she will tell everyone that Rishi and I are like husband and wife. She says if she doesn't marry him then she will ruin everyone who doesn't want their marriage to happen. She thinks once Rishi comes near me then he will forget them. Rishi comes there and says Mehra sir called me. Priyanka says even I am waiting for him and closes the door. She holds his hand and asks if he remembers. She tells that she saw him for the first time in Principal's cabin and it was like the moment got frozen.
Rishi smiles hearing her reminiscing their past. She says that the moment was best for me and I can't forget it. She asks do you remember when we talked first. He says on a college picnic and I held your hand by mistake. Priyanka asks what happened that you left my hand, we used to love each other a lot. He tries to go and call him when Abhi sir comes. Priyanka stops him. Rishi says we have nothing common in us. She says we have love in common. Rishi is about to go, but Priyanka falls intentionally. He runs to her and helps her get up. Priyanka hugs him and asks him not to leave her.
Priyanka asking Rishi to be near her always. She kisses on his neck and chest. He tries to resist and stop her. She says we are best couple, then why you are doing this. He asks her to stay away from him. She scratches on his neck and tears her own clothes. He pushes her and says you was mad before and even now. She comes near him again and tries to get his shirt off. He tries to stop her, but in vain. Priyanka tries to force herself on him and says we will feel good if come near each other. Rishi slaps her and says I told you to stay away from me. He walks out. Priyanka comes out of the cabin and says listen to me, you can't do this. Peon sees her in that condition. Rishi takes his bag and is leaving from the office. Abhi sees him and gets shocked. Rishi tries to set his clothes. Abhi tries to talk to him, but he goes. Priyanka comes there and says Rishi…you can't do this. Abhi sees her in bad condition and covers her up with his suit. He asks who did this? Priyanka hugs him and cries, acting as victim.
Pragya asks Madhu to bring bowls from the table and asks her to keep it there. Madhu stares her. Pragya asks what you are looking at? Madhu says I tried to become beautiful like you, but…Pragya says you are more beautiful than me. Rishi comes there. Pragya gets shocked seeing his condition and asks Madhu to bring the water.
He drinks water. Pragya sees scratches on his neck. He says I will shift tomorrow and go to the room. Madhu asks what happened? Pragya asks if there is any medical store as he is injured. Madhu tells about the medical store. Pragya says I will go and asks her to give tea to him. Madhu says ok. Pragya goes out to get medicine for him.
Shahana looks at Rishi's pic in the old house and thinks he left his pic here so that he can keep eye on us. Prachi comes there and asks her to come. Sarita behen comes and asks where is my blue saree. Prachi asks which saree, that you showed us. Sarita behen asks her to tell and jokes. Prachi calls her superstitious aunty and says film stars are superstitious and even I. Sarita behen says my day will be good if I see Rishi's face, but I didn't see him today. Prachi says Vikram's mother feel that if he opens the door then he will be slapped.
Vikram opens the door although Beeji tries to stop him and gets slapped. Dadi asks if Guddi came. Guddi comes and hugs Dadi. She asks who is he? Dadi says our Vikram. Guddi asks if he didn't see any beautiful girl before? Pallavi says I am his wife. Guddi says that's why his thirsty eyes was looking at me. She asks beeji who is she? Beeji says I am Vikram's mother. Guddi says ok. She then calls Mitali and slaps her as blessing. Ranbir comes and says cinema darling. He says I know that you are finding ways to slap others. He asks her to have popcorn. Guddi refuses and asks about his name.
Ranbir says Ranbir Kohli. Guddi says she is thinking to keep her husband's name as Kohli and says he is too old for me, just 6 years older than her. Ranbir asks about her age. Guddi says just few years difference between each other. She sings song and asks how to teach him a song. Vikram says I can, if you want. Guddi slaps him and says when two filmy characters are talking, audience shall not interfere. She says her husband sings aa dekhe zara song plays….She tells that even now she is standing at the same point and tells that everyone is born with some GK. Dadi says I was about to tell him. Guddi says baat chor.
Rishi is in his room and thinks how Priyanka molested him. Madhu comes to his room and asks him to have food. Rishi sits to have food. Door bell rings. Madhu opens the door. Police is at the door step and asks who is Rishi here? Rishi says I didn't do anything. Inspector says Mr. Abhishek Prem Mehra filed complaint against you. Abhi thinks of his promise made to Priyanka's Dadi sitting in the Police station.
He recalls Priyanka telling him that Rishi molested her and tried to force himself on her, although she tried to resist, he showed anger on her as she rejected his proposal, he wanted to marry me, but I refused. Fb ends. Vikram calls Abhi and asks where are you? Abhi says I will call you later. Fb begins, Priyanka tells Abhi that Rishi molested her and asks him not to tell anyone at home, else they will think that she provoked him or will think her wrong. Fb ends. Vikram asks what happened? Abhi says I will talk to you later and ends the call. Vikram tells Pallavi that there was some silence in him which is like bringing the storm. Abhi asks where is that guy? Constable says sub inspector went to arrest him. Abhi says Inspector should have gone and thinks someone is stopping Rishi's arrest.
Pragya comes home and sees Police taking Rishi in the jeep. Pragya is shocked. Inspector says he is charged with molestation. Rishi says I didn't do anything and tells that Priyanka is lying. Priyanka recalls Rishi slapping her to stop her and says now he has to stay in jail all life. She says you did wrong with me and shouldn't have pushed me. She says I called Police, now Pragya will know what I can do. Pragya tells Inspector that he is a good guy and can't do this. Inspector says he is charged with molestation and says girl's chacha is a big man. He asks her to come to Police station.
Rishi says I am innocent and calls Pragya. Pragya says I know and takes her purse. She tells Madhu that she will come soon. The neighbors gossip that they have to keep their daughters' safe. Madhu asks them to keep eye on their sons' doing. Pragya tells Madhu that she is going to Police station and asks her not to tell anyone. Rishi asks the inspector where is that guy? Inspector says other Sub-Inspector went to bring him. He says sometimes neighbors or family stop the arrest. Abhi asks if he is terrorists etc. Inspector calls Neeraj and tells that a lady tried to stop his arresting, but they arrest him and bringing him here.
Pragya is on the way to the Police station and thinks Rishi is innocent. Sarita behen says she is taking care of Prachi and Shahana and asks her to take care of Rishi, that he praises her a lot and she (Sarita behen) gets jealous. Pragya asks her to check Priyanka's chacha number which she had written on the paper. Sarita behen searches and says she can't find. Pragya says it is ok. She thinks to go and tell him, how his niece is, she needs psychiatrist treatment. Priyanka practices to tell Inspector that she is the one whom Rishi has molested, and ruined her dignity, respect, life, career and everything. She says it would have been good if he had killed me. She then laughs. Rhea sees her laughing standing infront of the mirror and comes to the room. She asks her to share her happiness with her. Just then she sees the mark on her cheek bone and asks what is it? Priyanka asks shall I tell you truth and tells that chucks promised not to tell anyone and asks her to promise not to tell anyone. Rhea also promises her.
Abhi waits for Rishi. Vikram calls him and asks what is the matter? Abhi says I will talk to you later and ends the call. Inspector says his condition is such and says don't know how is the girl's condition. Priyanka lies to Rhea that she fell down and got the wound and asks her not to tell anyone. Rhea asks her to take care. Priyanka applies make up.
Rishi is brought to the Police station. He tells inspector that he is innocent and the girl (Priyanka) tried to molest him and he slapped her to stop her. Inspector asks constable to put him in the lock up and says girl's chacha will not leave you. He is taken to the lock up. Pragya comes to the lock up and says she is his Maasi and knows him. She says she knows that he is very humble and never lies. Inspector says we understand feeling of the family and everyone thinks the same. He says we are doing our work and don't arrest innocent people. Pragya says you did mistake this time and arrested a good guy.
Inspector asks her to hire lawyer and says if he wins the case in court then we will leave him. Pragya goes. Inspector asks Constable to tell Abhi that they have kept that guy in the lock up. Abhi gets up angrily and thinks about promising Priyanka's dadi. He comes to the lock up and slaps Rishi repeatedly and beats him. Rishi says I am innocent. Abhi slaps him hard and Rishi falls on the water pot and it hurts his head. Inspector asks Constable to stop him.
Pragya calls Disha and asks her to send Lawyer's number. Disha thinks if she is in any problem. She sends lawyer's number. Pragya thinks to call lawyer and says only a good lawyer can save Rishi. She thinks to talk to Priyanka's chacha. The Inspector and sub Inspector take Abhi to the cabin. Inspector says why he was hitting the guy. Abhi asks did you think about my niece and says if you would have said the same if the girl is your sister or daughter.
The constable comes and says the guy is injured. Abhi says he will not die. Inspector says I can't let you do all this in my station and tells that even I am angry, but can't break law. Constable says Rishi's maasi wants to meet you. Sub Inspector goes to talk to Pragya. Pragya says she talked to the lawyer and he will take bail. He says not till tomorrow. Pragya requests to meet Rishi. Sub Inspector Neeraj refuses. Pragya says I did what you asked me to do and says I just want to meet him once. Inspector tells Abhi that he is ignoring what he did, and tells that commissioner is coming for inspection. Sub Inspector asks Constable to take her to meet Rishi. Abhi senses her presence and look back. Pragya also looks back and goes to meet Rishi. Allah wariyan plays…abhi thinks pragya can't be here and thinks she can't be here, he thinks I felt her, if she was really here.
Follow Us Social
Facebook Fans Zone: @365trendies
Twitter Fans Zone: @365trendiesNG
Instagram Page: @365trendies
What do you think about this post?
Get More Updates via Twitter and Facebook
[TEXT ADS] UPLOAD YOUR SONG ON ITUNES & 150+ STORES 100% ROYALITIES