Twist Of Fate – Thursday Update (6 May 2021) – Zee World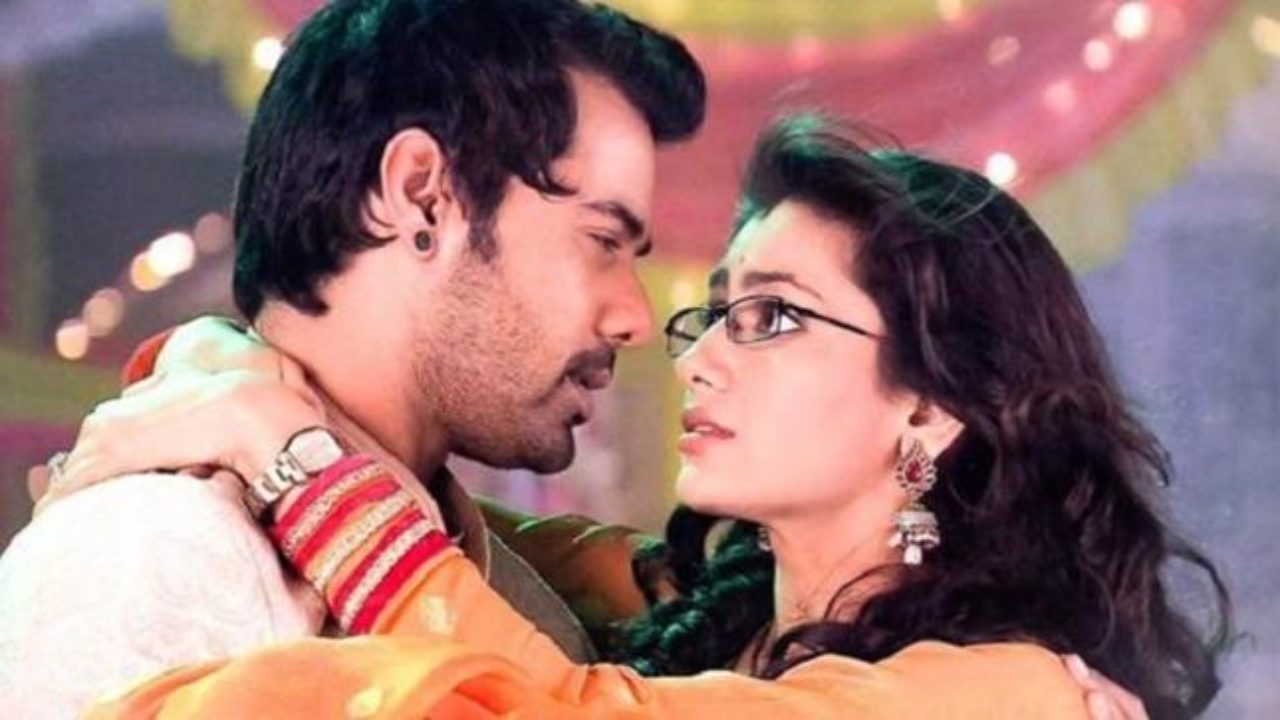 Twist of fate 6 May 2021: Abhi sees Pragya's message and thinks thanks for what? He thinks to talk to her and calls her, but disconnects the call when Purab comes. Purab asks if he is not going to the office.
Abhi tells him that he enquired about Hritik and Disha, and they are just business partners and nothing is going on between them. Purab says I know and tells about his argument with Disha and tells that she asked me to stop the car and got down. Abhi says why you asked her on the way. Purab says even Aaliya was upset as you came home, but I didn't. Abhi says you are in a complicated situation and says you love Disha, but she doesn't want to be with you and made a fake boyfriend.
He says Disha and Aaliya both get angry with you and says if Aaliya comes to know that I was not with you in Disha's house then she will. Purab says you might have said. Abhi says you was a good man and God shall not give you any peace. He laughs. Purab reminds him of the court case and asks him not to forget that Pragya is with another party. Abhi says they will have communication and will sort out everything. He says he will go on a family dinner after the hearing. He hugs him and leaves.
Rishi's lawyer tells Pragya that Nirmala is a strict judge and takes the right decision. He says we shall do the outside settlement. Pragya says this is the matter of truth and Rishi's respect. She asks if he will get his respect back. The lawyer says no. Pragya says they don't want settlement then. The lawyer tells that they have strong evidence against Rishi. Rishi gets tensed. Pragya asks him not to worry. Abhi and Priyanka come in the car. Abhi smiles looking at Pragya and smiles and vice-versa. Priyanka looks at them.
Abhi comes to Pragya and says hi. Allah wariyan plays….Rishi makes an excuse. Abhi asks what happened? Pragya says she is feeling strange, they are in court. Abhi says whatever argument happens inside, we shall keep it in the courtroom. He says whatever mistake Rishi has done. Pragya says Rishi had not done anything. Abhi says let the judge decide and tells that whoever is right will win and whoever is wrong will not. He says we shall not suffer because of the case, we shall get each other. Pragya says they have their own life and we have our own. Abhi says our life will be good, this case shall end. Pragya says it will.
Priyanka asks Rishi if he wants to marry her. Rishi says you are still stuck on that point. Priyanka says if you agree then we will marry and everything will be fine. You will have to go to the wedding court then, we will be happy together and will go on shopping. She asks him to say yes and says I will forgive you for holding Shahana in office and will forgive Shahana also, will not punish her and will leave her. Rishi says you will be punished and I will not marry you. Priyanka asks do you love her? Rishi says yes and asks do you want to say something else. Priyanka says ok, now the judge will decide and I want to see you going to jail. Abhi hugs Pragya and says best of luck. Judge Nirmala asks who is from prosecution and who is from the defense?
The lawyer introduces themselves. Prosecution lawyer tells that Rishi molested Priyanka in the court and badmouths about Rishi. The defense lawyer tells that he will get justice for Rishi and tells that he is not proved guilty till now. Prosecution Lawyer Mr. Vyom asks if you will do the same if this happens with your daughter. The defense lawyer reacts. Nirmala asks him to sit. Mr. Vyom tells that Rishi and Priyanka were talking and she laughed, he took the wrong signs and molested her. He got shocked and ran away when she resisted. Defense Lawyer tells that Priyanka was talking sweety to Rishi and beginning to touch him inappropriately, but he resisted. Priyanka started shouting.
Mr. Vyom asks do you think that Priyanka tried to rape him and says guys are strong and girls are not. Mr. Kharbanda tells that delicate is respect and not a guy or girl. Mr. Vyom says how can a girl can take advantage of a guy. The men sitting there tell that they are waiting for a girl to molest them and laugh. Abhi gets angry with them. Pragya asks him to sit down. Judge asks him to sit else it will be contempt of court. Abhi tells Pragya that he said that this will happen. Judge asks the men to go out. Abhi says Rishi is guilty. Mr. Vyom shows the pic and says these are the pics which was taken by the Police. The judge sees Priyanka's pics. Pragya reminds the lawyer of the office. Mr. Kharbanda calls Abhi to the witness box.
Aaliya asks Purab with whom he was talking to? Purab says nobody. She asks why he is behaving as if he is upset. Purab asks her to ask him straightly. He asks her not to annoy him and ask directly. Aaliya says why you didn't tell me that you went to Disha's house. Purab says it was not planned, you asked me in the night also. Aaliya says I don't believe you in the night and now also. Purab says I went to her house as I wanted and asks if she is happy. Aaliya says if you are saying this to make me angry. Purab says I don't know what to tell you, truth or false. You don't believe me. Aaliya says sorry. Purab says just like you don't trust me, I don't trust your sorry. He leaves. Aaliya asks herself to calm down.
Mr. Kharbanda asks Abhi if he knows that Rishi and Priyanka knew each other before joining the office. Abhi says no, I came to know later. Mr. Kharbanda asks him if Rishi used to work under you. Abhi says he used to work for my sister concerned company in the same office. Mr. Kharbanda says so you might not have talked to him personally. Abhi says maybe in the group. Mr. Kharbanda says do you remember that you called him in office.
Abhi says I didn't call him and tells him that he saw Rishi going out of the office while his shirt was unbuttoned. He tells that he saw Priyanka in a bad condition. Judge asks Abhi to go. Mr. Vyom tells that Abhi has said this in his statement too and asks Judge to give her verdict. Mr. Kharbanda asks Judge to see the pics carefully. The judge tells that the marks on the next day's pic. Mr. Kharbanda tells that Priyanka has made marks on her body so that Rishi doesn't get bail.
Priyanka asks him to stop and says she came here for justice and don't want this. Abhi makes her sit down. Mr. Kharbanda tells that the marks are made by Priyanka on her body and Rishi is innocent. He says Rishi is badly beaten by Abhishek Mehra in Police custody. Abhi looks at Pragya, who is clueless about Lawyer's statement
Mr. Kharbanda/Defense Lawyer telling that Mr. Abhishek Prem Mehra had beaten Rishi while the latter was in Police custody. Priyanka acts to cry and asks him not to drag her chucks in the case. Judge asks her to come to witness box and say. Priyanka goes to the witness box and tells that Rishi and I was in college and he started loving her, but soon he realized that their relation has no future.
Pragya says she is lying, she told me that she wanted to marry Rishi and threatened to commit suicide. Priyanka says you are lying. Mr. Vyom asks her to tell what happened that day. Priyanka says when she went to Chucks' cabin, Rishi was already there and began talking to her. She says he then started touching her inappropriately, she got shocked and shouted. Rishi ran away from there. Mr. Kharbanda says he wants to call a witness there. Harish, a peon comes there shocking Abhi and Priyanka. Priyanka thinks he might tell that I called him to chucks' cabin.
Rhea gets down from her car and runs. Sanju runs behind her and says it's me. He asks Rhea what to do and tells that Ranbir had threatened me and asked me to go back. Rhea says then you should go. Sanju says you promised to marry me. Rhea says she didn't say that she will read the mantras and tells that she needs some time, when the right time comes, I will get your marriage done and asks him to understand. Sanju says if your plan flops again. Rhea asks him to give her sometime. He says I am trusting you else will return.
Harish comes to the witness box. Mr. Kharbanda asks do you know Priyanka. Harish says she is niece of Abhi and Purab. Mr. Kharbanda asks did you call Rishi to Abhi's cabin. Harish says I went to Rishi and said that Abhishek Mehra called him, but Priyanka asked him to call him. Mr. Kharbanda tells that Priyanka's intention was to call Rishi and want to trap him. Priyanka says he is lying, Rishi came to me and molested me. Pragya tells that she wants to tell something in the witness box. She tells that this case is not simple, but complicated as someone's respect and reputation is concerned. She says Priyanka had said that they were friends, but it is not truth that Rishi wanted to marry her.
She says Priyanka came with the marriage proposal/deal and said that if we get her marry Rishi then she will make his life else she will ruin his life. Priyanka says she is lying, I never said this and asked Abhi to say something, says you know everything. Pragya says you are wrong and will be punished. Pragya says she threatened to commit suicide by cutting her veins if we don't get her marry Rishi. She says Priyanka is obsessed and needs mental treatment. Abhi says this is not right. Pragya says this is right and it is proved. Judge says it is proved that Priyanka's accusations on Rishi is baseless and tells that court verdict is safe and will be given after 3 days. Rishi signs Pragya and smiles. Priyanka and Abhi come out of court room.
Ranbir tells his friends that he will go on trekking. His friends tell that there must be someone in life to ask them to come down. He sees Prachi and goes to talk to her. He asks how I am? Prachi says you are not that bad? Ranbir offers her coke. Prachi says no. He looks at a girl. Prachi says she is not of your type. She says I don't like you, but think that you are different and good. I can befriend you. Ranbir asks why do you think that I want to be your friend. He says you are too good to be a friend and recalls Rhea's words. He asks her to finish her book and goes.
Pragya asks Abhi to listen to her and asks why you are not listening to me. Abhi says I don't want to talk. He asks Vyom, why did he become a lawyer and asks why he saw tamasha. He congratulates Kharbanda and accuses Pragya for using lock up incident against him. He says I said sorry, it was my mistake and you used it against me. Pragya tries to talk to him, but he goes. Rishi says he lost and that's why he got angry.
Priyanka thinks of Pragya's words that she is obsessed. Judge telling that the accusation was false etc. She gets shocked and nods no. She then gets an idea and thinks she won't let her ruin her life, everyone will apologize to her. She wishes Rishi loves her and says her love is dangerous.
Meera asks Abhi why is he getting tensed about Rhea's visit to Europe. He says she will also be a small girl for him and says why did I give her ticket to her. I am a stupid man. Meera says you gave her tickets to convince her, now you can't made up her mind. Rhea comes downstairs.
Abhi asks her to cancel her trip and tells about the cyclone. Rhea says there is no cyclone there and asks him to let her try europian food. He asks her to go somewhere near and not too far. She insists to go and see Paris. He reminds her of the rules. Rhea says she will call him often and will make him video call. Abhi says there are two more rules. Rhea asks him to text him. Priyanka tells Rhea that she will also come with her. Rhea says you can come with me till the airport. Priyanka says my flight is domestic. She tells Abhi that she is sad and wants to meet Dadi.
Aaliya coming to Purab. She says forget the anger now. He asks what do you want. She says party invite. He says you go there. She says its simple party, you behave impossible, if you don't go, company and Abhi will be affected. Abhi comes. She asks where were you, this is invitation for Jindals party. Abhi says we will go. Purab says if you are going, we will go. Aaliya says thanks. Abhi says its Priyanka's call, I will come. He goes. She says Purab you think I m world's worst wife, don't leave from the company. He says it will affect company right. She says no, it will affect our image, I don't want to be alone. She goes. Priyanka asks why isn't Abhi answering, is he upset with me.
Abhi calls her and asks did you reach airport. She says flight is delayed, Rishi wants to meet me at the cliff, he wants to talk to me. He says why, don't meet him. She says I will meet him, he wants to apologize to me, sorry, we were good friends, I will think of it always. His phone calls in fish bowl. He thinks what is Rishi planning, why does he want to meet.
Vikram comes and jokes on Abhi. Priyanka asks driver to give his phone, she has to make a call. She asks him to go out of the car, she has to talk to talk to her husband. Pragya thinks of Abhi's words. Rishi's phone rings. House helper says his phone always rings. Rishi comes and answers call. He says Priyanka. She says yes, I want to apologize to you. He says don't cry. He says Maasi, she is apologizing. He says Priyanka, everything is over. She insists. She says fine, if you don't want to meet, I will think this is my punishment.
Rishi says she wants to meet me. Pragya says no, you shouldn't meet her. She goes. Priyanka counts down. She gets Rishi's call. She asks driver to sit in the car. She answers the call. Rishi says I m meeting for the last time, where are you. She says thanks, cliff… He says I m coming just for 10 mins. She says its enough for me. He goes. Vikram says your new phone will come with same sim, why are you worried, did you miss number of Prachi's mom, I have it. Abhi says you are much relaxed.
Vikram says I don't take tension, where were you yesterday. Abhi says I went for some work. Purab comes and says Vikram, you called a meeting. Vikram says I will be back. He goes. Abhi says my phone fell in water, give me your phone, I have to talk to Pragya. Purab gives his phone. He calls Pragya. She answers and says yes Purab. He says its me, I didn't wish to trouble you, I wanted to talk about Rishi. Maid says Rishi isn't at home. He asks what, he called Priyanka to meet. Pragya says Priyanka called him to meet, she is lying. He says he is lying. They argue. He says Priyanka went to meet him at the cliff, I m going. She says I m also coming. Priyanka says Rishi has to come. Rishi comes in a cab. She smiles. He comes to her. She hugs him. He says stay away.
She says I m sorry for the break up. He says I just came for 10 mins. She says I love you a lot, am I so bad. He says no, don't know why you became such, just tell me what is it. She says sorry, we are meeting for the last time, I wanted to say how much I love you, I m begging you. He says stop these drama. She says you are my first and last love, I realized we are made for each other, if I m aggressive, you are sober, we complete each other. She cries. He says don't cry. She thinks he can't see me crying, it means he is melting.
She takes him and says I have forgiven your mistakes. She lights some fire and plays mantras. She holds his hand to take rounds. He stops her and pours water to blow off fire. He says you are my life's biggest mistake. He goes. She runs after him. Ranbir thinks why did I agree with Prachi, reason is something else. Pallavi comes and asks where is my energy ball, I didn't see you since morning, what shall I do, I thought to see your face and take some energy. He says I told Rhea that I m at home. She says you are upset that she went abroad. He says no, its peaceful now. He asks what are you thinking. He says we eat everything in buffet, we know what we like the most, I m thinking what type of girl I like.
She beats him and says be afraid of me. He says I m not married, I m exploring life, I will get married some day, you get angry. She says I m not your Dida. He says understand me, you know what I like and dislike. She says I know. He asks what type of girl I like. She says short skirt girls with short hair, dusky or fair, dare devil type. He says exactly, I like such girls. She says no, you don't like such girls, but you feel so, you will get attracted to them, actually you like the opposite one, my kind of girl. He says I m talking about girls, not mummies. She says Prachi is the perfect example, I forgot to give medicines to your dad. She goes. He thinks Prachi, my kind….
Follow Us Social
Facebook Fans Zone: @365trendies
Twitter Fans Zone: @365trendiesNG
Instagram Page: @365trendies
What do you think about this post?
Get More Updates via Twitter and Facebook
[TEXT ADS] UPLOAD YOUR SONG ON ITUNES & 150+ STORES 100% ROYALITIES